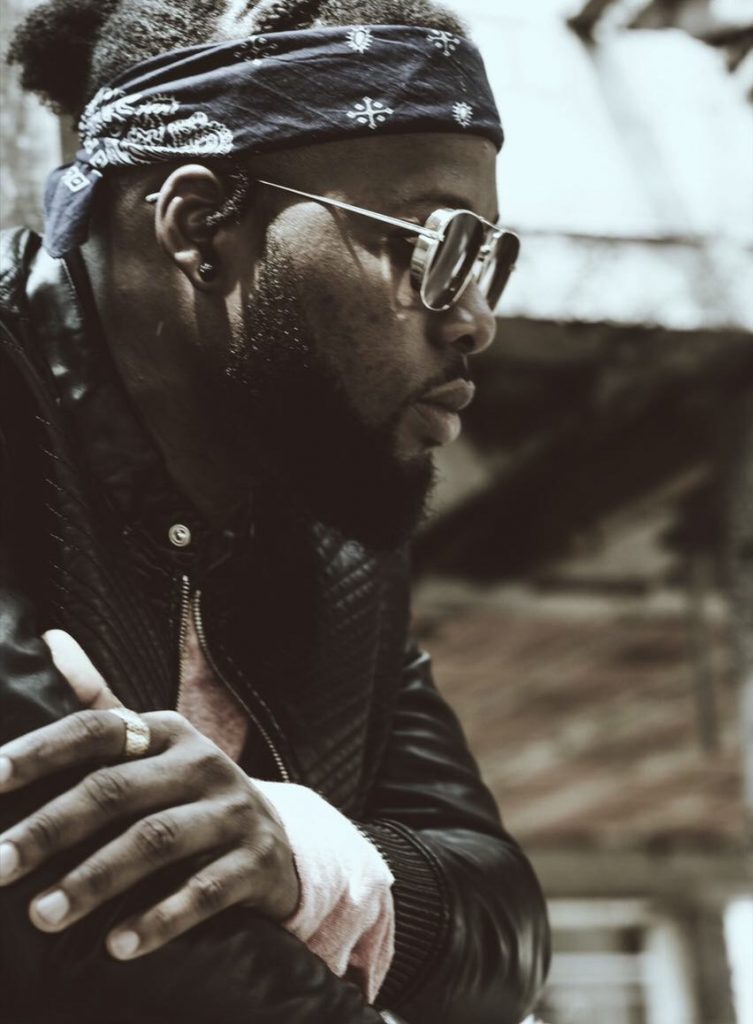 Singer SoJay recently sat down for an interview with Tope Delano of KOKO TV and the vocal powerhouse who was formerly signed to Reminisce's LRR label, opened up on his time with the label, his music and more.
Read excerpts from the interview below;
What has been your most exciting moment in the industry so far?
I'm just that guy who's easy to please, really…but the most exciting part of making music or being an artiste is the feedback you get after sharing your music, how the audience reacts and vibes with you when performing, these moments make it count as an artist, well at least for me… 
What inspired your latest song "Butterfly"
Butterflies came from a real place. Inspired by my ex, and it was a feeling I had to share, and I'm glad I was able to do so…
Do you see yourself drifting from the RnB genre soon?
That's more like becoming who you're not. Don't get me wrong, there would be the occasional blend with other Genres to showcase the flexibility and the true African culture that I'm proud of. But It wouldn't be adrift.
What is the most frustrating aspect of being an RnB artiste in Nigeria?
I get asked this question every time. We are a nation that is
truly proud of the African culture, embracing our roots and history. Based on that, Afrobeat is highly rated and seems to have the most market share. It's the African pop culture.
 Is there growth in this field? How do things generally look for new musicians entering the field?
There is substantial growth and the bar is raised every time a new artist steps in the scene. I'm actually proud to have been a part of this journey as well.
Do you write all your songs? If yes, where do you draw inspiration from when you write songs and what's your favourite part of the process?
I write most of my songs, sometimes I work with friends who can tell a story, and I bring the vocals. I just love the whole process. Some days in the studio are frustrating with little or no work done. It could just be talks about what direction to follow or simply re-evaluate things. In all, this is a passion that never burns out and so It's always fun!
Are you in a relationship?
LOL. No, but I'm talking to someone…
 Who is your celebrity crush?
Kelly Rowland, Tiwa Savage. I know they're taken now, please don't remind me LOL!
What has been your greatest regret so far?
None so far. I take something out of every experience and opportunity that presents itself, and I appreciate going through it all!
Tell us one random fact about Sojay?
I really enjoy cooking!
If you weren't a musician, what would you be doing?
I'm actually a programmer, and I own a Tech startup company. So, if I weren't m/king music, I'd still be doing that and so much more.
Are you still signed to LRR and what did your contract entail?
No, that collaboration already ran it's course.
You joined the label in 2014 and during the years you were there, your fans hardly heard anything from you, care to share more about this?
Sorry, Tope, I'd like to concentrate on non-record label related stuff due to a contractual agreement.
Considering how tough the music industry is, what does it take to excel in the business?
I don't believe there is a formula. Every artiste is unique and so the most important thing is finding yourself and defining your audience. I believe after that, the rest will follow. I mean, it's just like every other industry out there, there's never an overnight success.
Which artists are you currently listening to and is there any one of them you'd love t collaborate with?
There are a bunch of amazing artistes that I listen to. The likes of Tiwa Savage, Wande Coal, Yemi Alade, Wizkid, are definitely collaborations that I'm looking forward to.
Have you suffered any resistance or skepticismfrom within the industry, or from other artistes?
When you're new in the game, people don't know you, and so O think it's normal to not get a callback or the right attention when you try to reach out. I've had some of those experiences in my career but I was able to use all of that as a form of motivation to keep going hard.
Studio work or performing live, which of these do you prefer most and why?
They are both unique processes…studio times are for creating and then you get to share what you've worked on while performing, but I try to live in the moment at all times. Whether it's performing or just being on stage, I enjoy myself.
On which of your songs do you think you delivered your personal best performance so far, from an emotional and technical point of view?
Hard one, but, Wish You Well, hits home!
If you had to choose only one, which emotion, more than any other drives you to stay in this tough business. Is it joy, anger, desire, passion or pride and why?
Nothing drives me more than the passion. It's the will to keep doing and for each new day, that burning desire wakes you up to go get it! Not the anger, not pride, but passion.