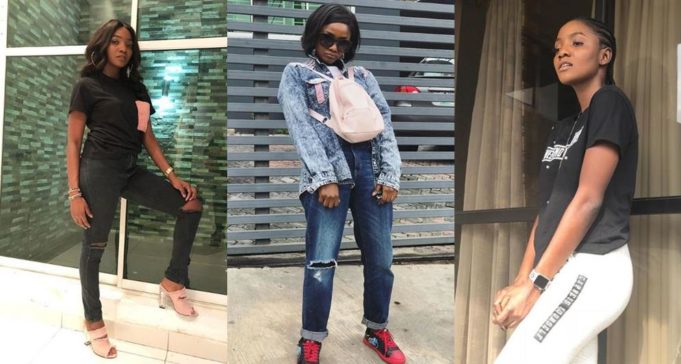 Nigerian Singer, Simi has taken to his Instagram page to share her thoughts on the issue of Family name and passing it down to other generations.
The singer wrote;
The idea of having someone to pass your name to is overrated. The ones they've been passing since what have they used it to do?
The real goal is to have a happy, chunky, healthy baby with a great sense of humour. Lol.
Most of her fans did not agree with her opinion and she tweeted a reply ;
Lol. The people that are annoyed by this are only annoyed cos they know it's true. We should be more interested in leaving a great legacy. Take Mandela for eg. Nobody will remember him because his child has his surname…but cos of the astonishing things he's done. Priorities.
However, a particular user took things to another level as he tried to dish out a savage advice with the popular 'cardi B' meme, he wrote ;
Mummy said I should tell you to stick to your music and leave motivational tweets.
Simi did not hesitate to punish him as she replied him straight away with ;
Tell mummy i blocked you