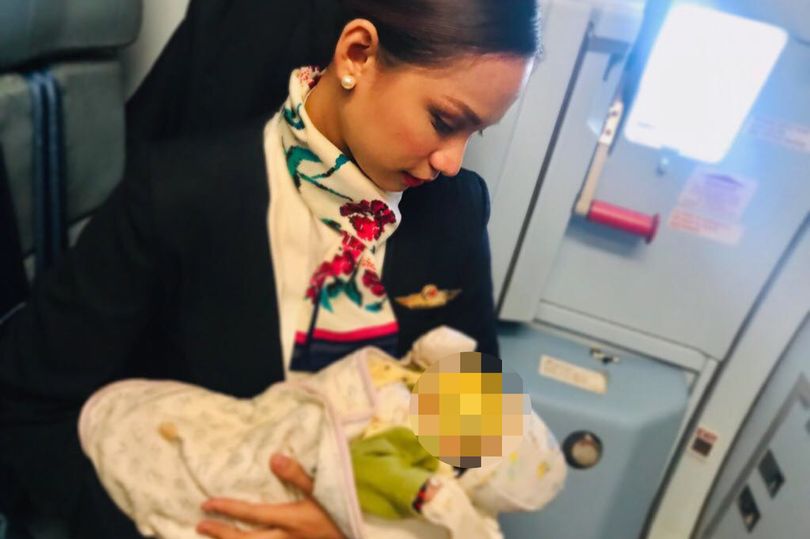 An air hostess was working on a 5.10am flight in the Philippines when she went out of her way to serve a passenger and her baby in one of the kindest ways possible.
Patrisha Organo, 24, noticed the passenger's baby was crying after the flight took off and approached them only to find out that the mother had run out of formula.
The passenger and her baby had been at the airport since 9.00pm the previous night, and Patrisha stepped in to help by breastfeeding the baby.
Patrisha, who is the mother of a 9-month old told Daily Mail that she knew the stress the passenger would have been going through, and offered to help.
As soon as I heard the child's cry, I knew there had to be something that I could do to help.

When the mother told me that she had no formula milk for the child, and I knew that there was none on board, I knew I had to help.

I could only imagine the chaos of those feelings, but as a mother myself I knew the stress she would've been going through.

The helplessness you feel when you cannot feed your hungry child is horrible, so I had to step in.

She had been at the airport since the night before so had ran out of milk during the actual flight, which is what caused the baby to cry.

As soon as I could help the baby and the mother I felt so happy – I cannot put into words how fulfilled I felt.

After I had breastfed the baby I escorted her and her mother back to their seat.

But later on, just before I left, the mother sincerely thanked me for all of my help.

I knew the flight was going to be special to me, as I had just received a promotion in my role, but I didn't realise it would be this special.

I breastfed a stranger's baby in flight, and I am just so thankful for the gift of a mother's milk at times of need.