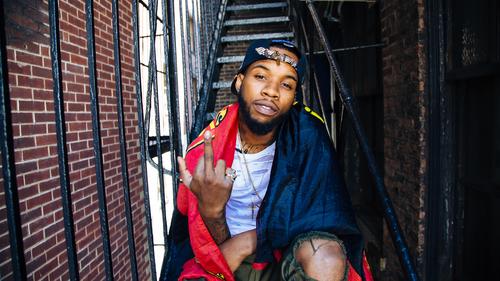 Tory Lanez dropped Love Me Now? last week and has been making the rounds on radio shows to promote his release. During his appearance on The Breakfast Club, the Canadian artist was asked about his future projects, including his potential collaborations.
While fans are already anticipating a collaborative mixtape from Lanez and Chris Brown , they might only be hearing of his plans with Meek Mill.
Tory confirms a full-length project with Meek is in the works. He is also hitting the studio with A Boogie. The collaborations are a way for him to expand his musical universe as an artist.
"I've been doing a lot of work with a lot of different people just because I love to get in the studio… Me and Meek got a whole project going on too. And me and Chris got one. And I've been working on a bunch of stuff with A Boogie. I'm just expanding my sound to all a lot of other places too and doing all these joint things 'cause I like to see what comes out of it."
His team efforts are determined by work ethic.
"It's easy to work with people who are on it, and who are back to back with it."