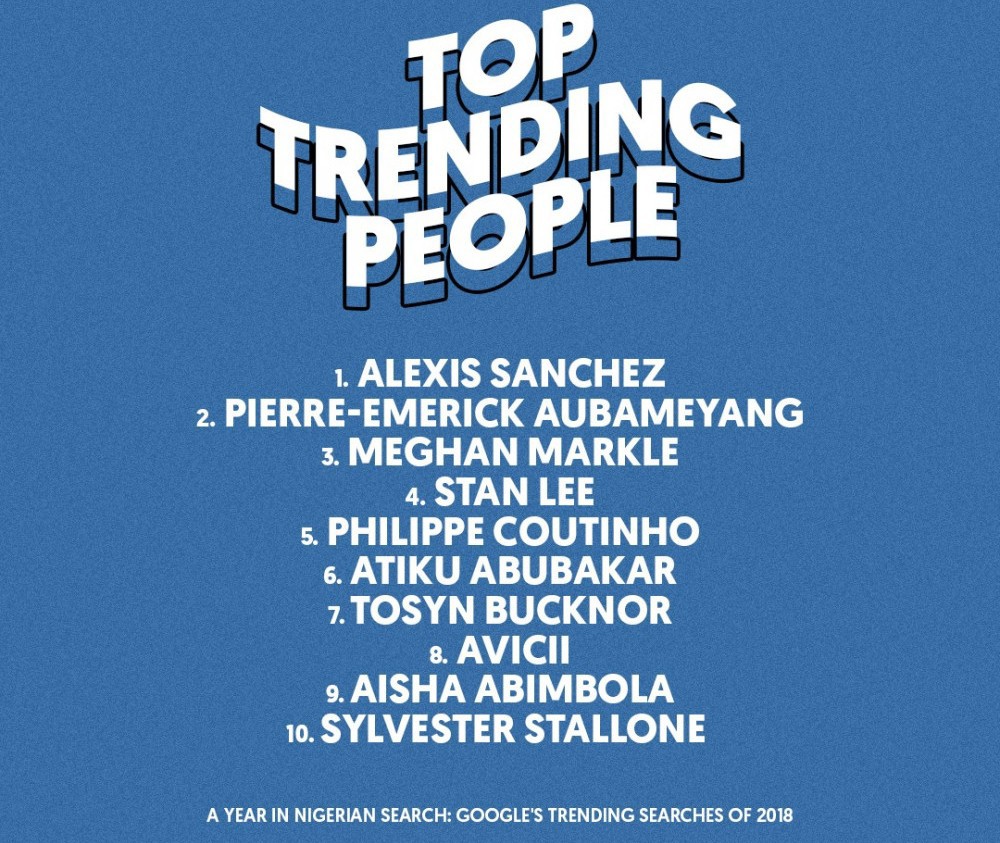 This year has been a sad one in celebrity deaths, the news breaking and all of us rushing to Google to confirm, sure that it can't be true.
In 2018 we lost area mama Tosyn Bucknor, Marvel Comics founder Stan Lee, electronic musician Avicii, Nollywood actress Aisha Abimbola, people who at several times of our lives have made us happy.
But we also had a British royal marry the black Hollywood actress Meghan Markel, were kept on the edges of our seats by footballers Alexis Sanchez and Philippe Coutinho, and all these reflected on Google's Top Trending People of 2018.
Check the list out:
Alexis Sanchez
Pierre-Emerick Aubameyang
Meghan Markle
Stan Lee
Philippe Coutinho
Atiku Abubakar
Tosyn Bucknor
Avicii
Aisha Abimbola
Sylvester Stallone