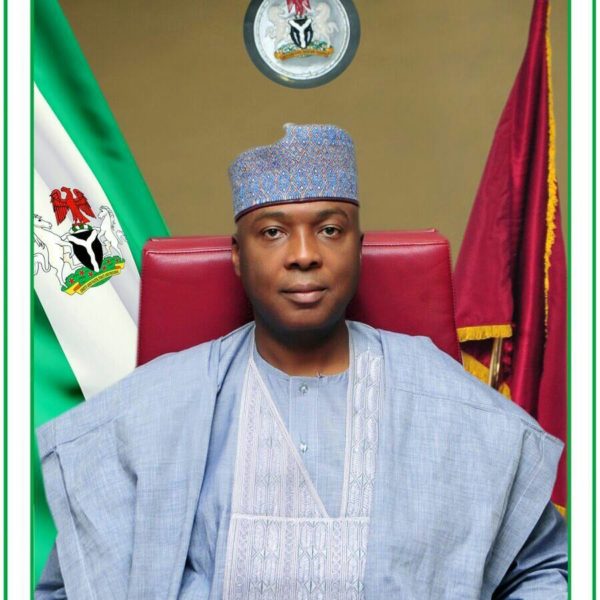 The Economic and Financial Crimes Commission, EFCC has slammed claims that they are trying to investigate Nigerian Senate President, Bukola Saraki.
A statement by the anti graft agency d reads;
'Our attention has been drawn to a widely syndicated article by Senator Babafemi Ojudu, special adviser to the President on Political Matters entitled, "Fifth Columnists in Our Recent History", wherein he portrayed the Commission as a conscript in the devious plots by Senator Bukola Saraki to undermine the leadership of President Muhammadu Buhari.
According to Ojudu, "From the shenanigans at the Benue House of Assembly, to the siege on National Assembly, the attack on judges home in the night, the so called barricade of the Senate President's house, the laughable kidnap of Boy Dino and "his eleven hours on a tree', the freezing of Benue and Akwa Ibom accounts all are scripted, produced and acted by Oloye Productions".
The Commission takes exception at the attempt to impute false motive to its investigative activities. The recent placement of a 'Post No Debit Order' on some accounts in Benue and Akwa Ibom States were the culmination of many months of painstaking investigation activities. To reduce such activities to the level of a stunt in a real or imaginary script by any politician is outrageous.
It is important to state that the EFCC is NOT a party to the so called script by Saraki. Members of the public should disregard the innuendo in Ojudu's article as it is unfounded. The Commission calls for circumspection on the part of political leaders, while urging them to seek clarification before making comments on matters they do not know about.