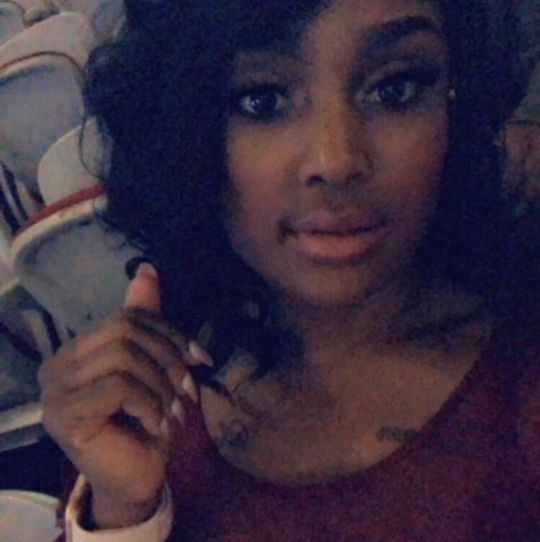 A job seeker has been sent a message rejecting her application because her name was allegedly 'ghetto.' Hermeisha Robinson, in, Missouri, USA, posted the insulting response to her application for a customer service representative role on social media on Monday. It has already gone viral, getting over 7,000 shares and 2,000 comments.
According to Metro News, the firm in question claim the response was the result of hackers to their computer system. The 'discriminatory' response came from a person claiming to be called 'Jorden Kimler' of company 'Mantality Health' in response to a posting on job site Indeed.com.
It reads:
'Thank you for your interest in careers at Mantality Health. Unfortunately we do not consider candidates that have suggestive 'ghetto' names. We wish the best in your career search.'
Hermeisha said on Facebook : '
I have a public service announcement I am very upset because today I received an email about this job that I applied for as a customer service representative at Mantality Health I know I'm well qualified for the position as they seen on my resume!
'They discriminated against me because of my name which they considered it to be 'ghetto' for their company! 'My feelings are very hurt and they even got me second guessing my name trying to figure out if my name is really that 'ghetto' I would like for everyone to share this post because discrimination has to stop!'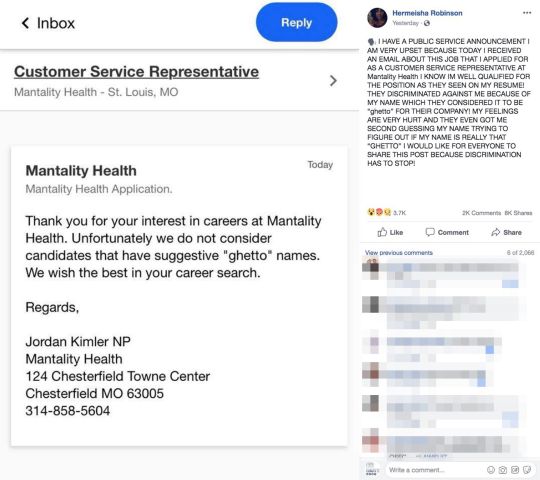 Jack Gamache, Clinic Director of the St Louis Mantality location, said:
'Our Indeed account was hacked, that's where everything was sent from. That's all we can say right now because of the ongoing investigations.'