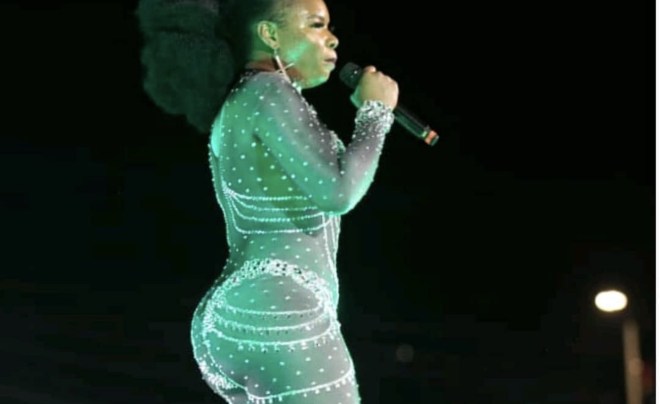 After ruffling Tiwa Savage with her tweet about faking a bigger derriere, Yemi Alade has apologized .
The singer had earlier thrown shade at whom many presumed was Tiwa Savage by saying she should stop deceiving her fans about having a big butt .
Tiwa fired back with a series of photos and tweets to prove her butt is real and not photoshopped.
Mercy Aigbe also fired back ,showing support for Tiwa Savage.
Obviously feeling the heat ,Yemi took to Twitter to apologize .She wrote
Guys i am not here to defend myself. If my last tweet was offensive in anyway, to my fellow females and guyz i apologise. I am sincerely sorry. I just want us to appreciate ourselves more tin, tall, fat, short. With or without Nyash. WE ARE BEAUTIFUL.❤