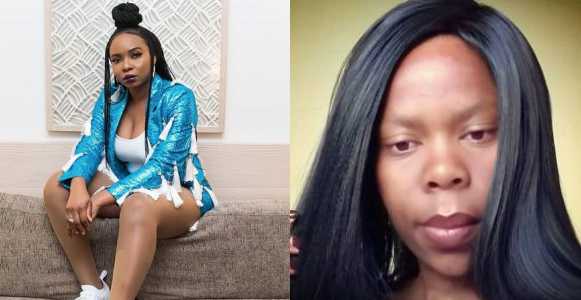 Award winning Nigerian singer,  Yemi Alade was dragged into a banter with a troll who called her names and discredited her for acknowledging Davido and his girlfriend, Chioma in a song.
The 'Tumbum' singer posted a photo of herself on Instagram bursting a dance move with the caption, "FORGET! I AM A WHOLE F**KING MOOD!!"
However reacting to the photo in the comment section, the troll wrote;
Everything not original, plastic fake…u actually ruined that killa song with those disgusting lines " obo en chefchi" like really?? U lacking some ideas now gosh u such a bore or u were trying to please David?
Reacting to the comment, Yemi Alade notified the troll of need for a plastic surgery to fix her nose. She wrote;
YOU NEED A "PLASTIC" SURGEON TO FIX THAT NOSE HUN!