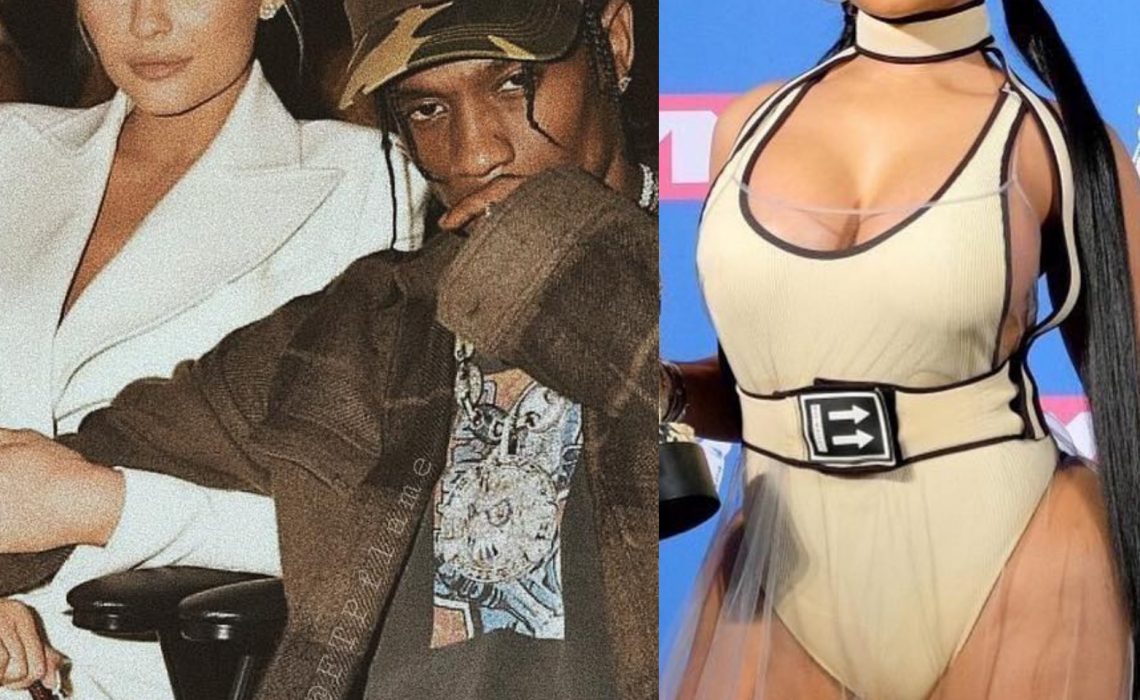 Nicki brought Sunday's Twitter tirade to Queen Radio, naming Scott her "Hoe N—a of the Week" by a "landslide" for selling clothes and a "tour pass" to help vault him to No. 1 for a second straight week.
(The "tour pass" she referenced, offered by both Scott and Minaj, is a digital album paired with early access to a venue on their respective tours, with a separate concert ticket purchase required.
This was one of many merchandise/album packages both artists sold via their websites, offering posters, clothing and other items paired with a digital album.)
"What we're not gonna do is have that Auto-Tune man selling f-cking sweaters telling you he sold half a million albums, because he f-cking didn't," Nicki claimed. "You stupid f-ck. You got your f-cking homeboy talking for you and you got your girlfriend selling tour passes. Stop it. Knock it the f-ck off."
Minaj made sure to note that this is the "entertainment" industry and none of it is serious. Nicki also says she "didn't give a fuck" about having the No. 1 album in the country.
 "When [Travis] comes along and sells a tour pass that has nothing to do with his fucking music and says he's sold more than Kanye West and Nas — no you fucking didn't, keep it the fuck real. I never cared about No. 2. I know I'm that bitch. I know I'm No. 1," the Queenrapper said.