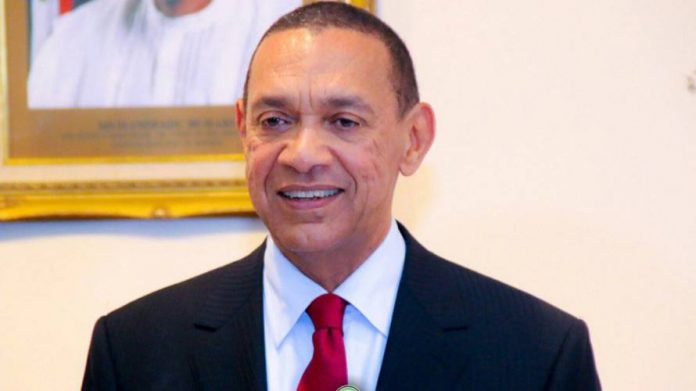 The Senator representing Bayelsa East at the National Assembly, Ben Murray Bruce, has cautioned the Governor of Ebonyi State, David Umahi against creating tension in the Peoples Democratic Party, PDP.
Ben Bruce said the party does not need anyone to jinx the effort of the presidential candidate of the party, Alhaji Atiku Abubakar, who he believes was doing his best to give the PDP victory in 2019.
Governor Umahi had yesterday explained that although he was not against the choice of former Anambra State Governor, Peter Obi, as the running mate of Atiku, but the fact such decision should have been made by party stakeholders in the South-East.
He lamented that Obi was chosen by leaders from other regions, lamenting also that no one from his state was in the list of five men shortlisted for the position.
Ben Bruce said Atiku and Obi must be allowed to work together.
He tweeted on Wednesday morning, that "@Atiku has oompah and this is definitely his time.
"We in the @OfficialPDPNig do not need any body to jinx this momentum. Umahi should take a chill pill.
"Atiku and Peter Obi must be allowed to surf this wave all the way to power without any naysayers trying to stop the movement."