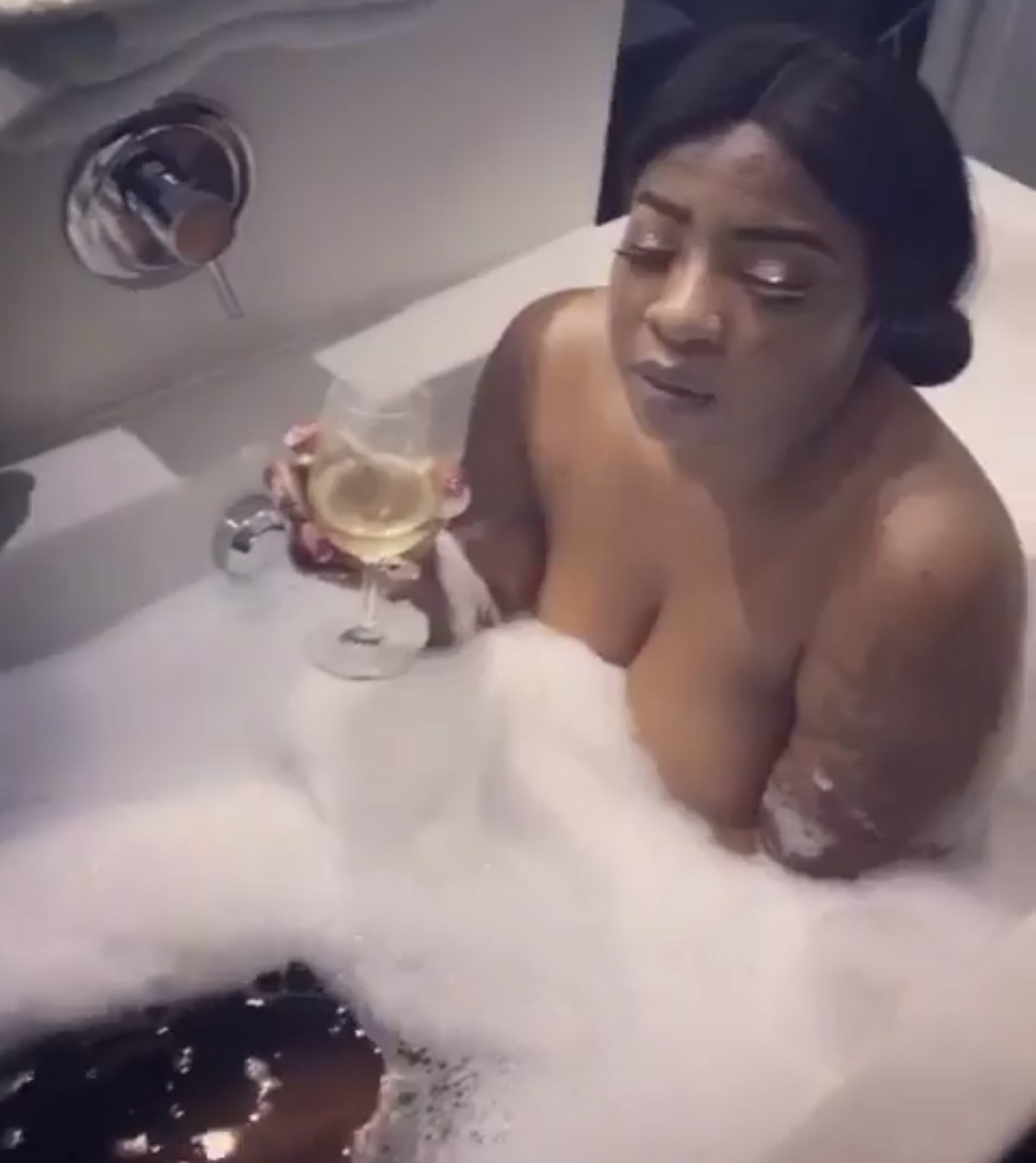 Nollywood actress, Anita Joseph is starting year 2019 on an 'enjoyment' mood .
The actress shared a video of her naked in a bathtub as she sipped a glass of wine.
She captioned the video
2019 their fada ..Am doing me this year kpichicom If ur not kool with it go fuck ya Sef ???? 
https://www.instagram.com/anitajoseph8/p/Bsvo7LOhJHX/