The sight of Arsenal starting slowly before blowing away the opposition in the second half has been a common trait under Unai Emery.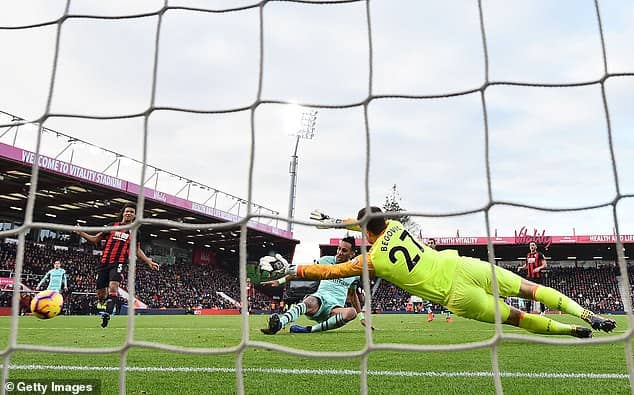 Arsenal were drawing 1-1 at Bournemouth on Sunday before Pierre-Emerick Aubameyang netted another second half winner at the Vitality Stadium.
But it is just as well the Gunners finish strongly because their first half form is one of the worst in the Premier League this season.
 If games ended after just 45 minutes they would sit third bottom of the league with just 10 points, with only Cardiff City having fewer points.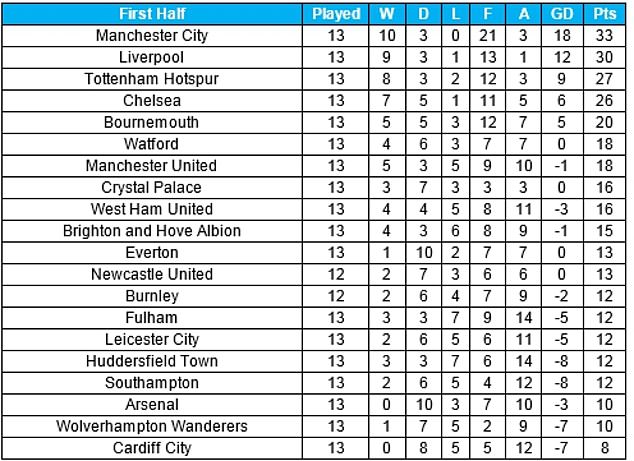 By contrast, in periods featuring just the second 45 minutes, they are the second best team in the league behind Manchester City.
In all competitions, Arsenal's comebacks have helped them build a 17-match unbeaten run stretching back to the second weekend of the campaign when they lost 3-2 at Chelsea.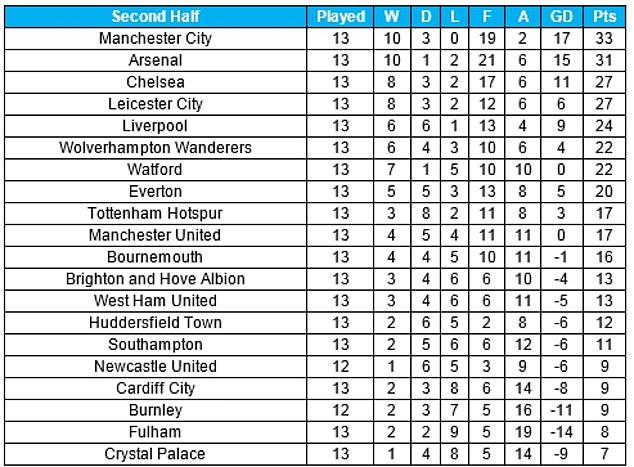 Incidentally the game at Stamford Bridge and the 2-0 defeat by Manchester City the week before are the only occasions they have lost a second half in the Premier League this season. 
But as impressive as their ending to the games are they still sit eight points behind league leaders City and their slow starts are hindering them. 
Emery's team have yet to lead a Premier League game at half-time but have produced countless amount of late shows to rescue points. 
All eight of Arsenal's wins in the Premier League have come from positions where they were drawing at half-time. 
The most notable results being recovering from a goal down to defeat West Ham United and Leicester City, as well as the 5-1 win at Fulham having gone into half-time level. 
Not all of Arsenal's second half performances have seen them put in sensational performances though. 
The Gunners laboured to a draw at Crystal Palace, who struck a late penalty to rescue a well deserved point at Selhurst Park. 
Meanwhile they were outplayed by Wolverhampton Wanderers at the Emirates Stadium, before Henrikh Mkhitaryan struck with just four minutes remaining to earn a point. 
Unai Emery's side face a big test next time out when they host Tottenham Hotspur in the north London derby.