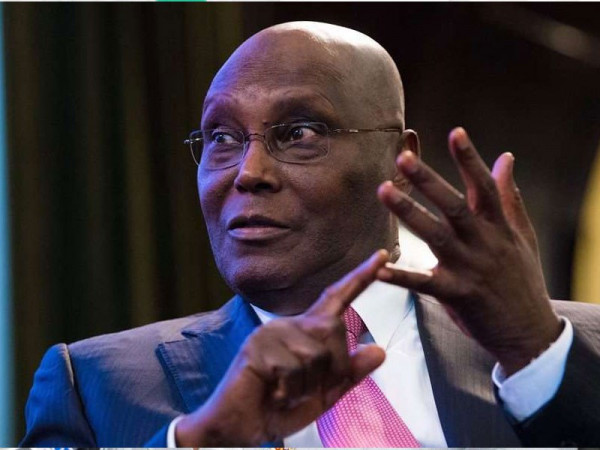 The People's Democratic Party (PDP)presidential candidate Atiku Abubakar has criticized the President Muhammadu Buhariadministration for inviting service chiefs to his campaign launch.
Punch reports that the Boko Haram attack on the Metele Base that led to the death of a reported 100 soldiers was on the same day of the campaign launch, Atiku said in a statement.
The statement read:
Ironically, the All Progressives Congress that is now accusing Atiku Abubakar, has not deemed it fit to pay tribute to these gallant men who gave their lives in order to secure the lives of others.

As a party, they have not issued even one statement condoling with the slain or their families, neither have they offered any tangible support to the families of these fallen heroes. Yet, they are accusing the Waziri, who has shown commitment to honouring these heroes, of selfishness.

As a matter of fact, we now know through Reuters report, that these real Nigerian heroes were killed on November 18, 2018, which was the exact time that the candidate of the APC, Muhammadu Buhari, invited the service chiefs to attend the launch of the plagiarised #NextLevel campaign at the banquet hall of the Presidential Villa.

The nation can only wonder if the Metele massacre could have been avoided if the APC and President Buhari had allowed the service chiefs to focus on their core duties, rather than on his ill-fated re-election campaign.