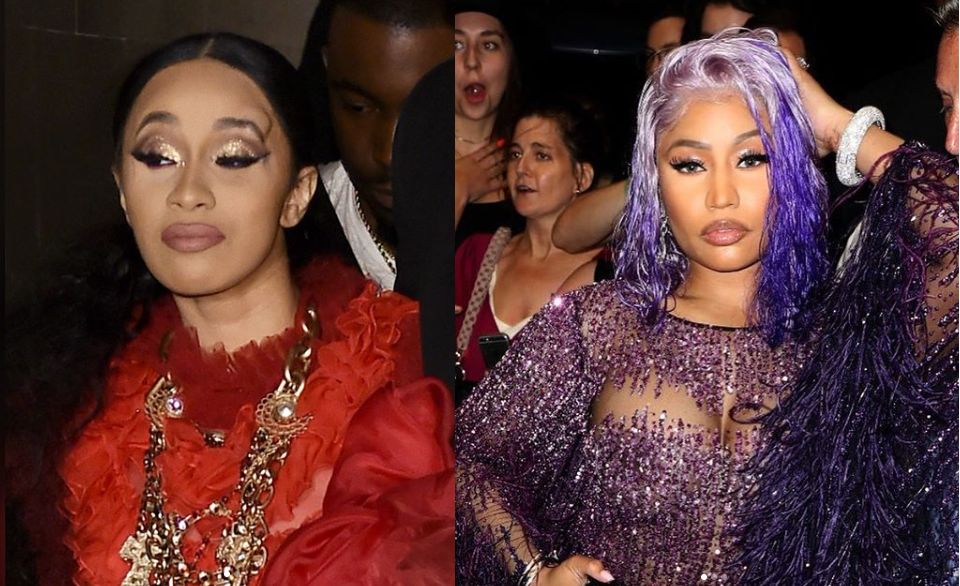 Cardi B physically attacked Nicki Minaj at Harperz Bazaar party at New York Fashion Week. Decked in red, the breakout rapper could be seen charging towards Nicki Minaj before being stopped by security.
She was then seen throwing her shoe at Nicki before she was escorted out of the party by security.
She then took to Instagram to reveal why she did it,claiming Nicki Minaj is jealous,and came for her kid.