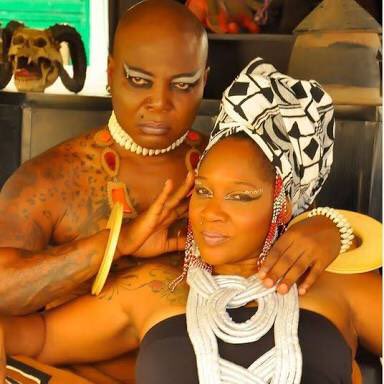 You gotta love the number one Area Fada, Charly Boy!
The veteran entertainer and activist announced on Twitter that he'll be divorcing his wife – Diane Oputa – today to remarry tomorrow, December 15th.
The reason? "See finish". In Nigerian parlance, it means they've gotten too used to each other hence it "is time for a new vow," he says.
"Life is short so I'm living it like a gangster," he adds.
Public Notice. On the 14th of December I will be divorcing my present wife to remarry on the 15th.
As see finish don enter our matter is time for a new vow. Life is short so am living it like a gangster. pic.twitter.com/JSgX2IHqh1

— Charlyboy(Official) (@Areafada1) December 13, 2018