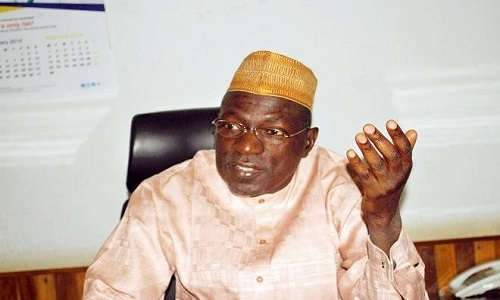 Ahmed Makarfi, a presidential aspirant on the platform of the Peoples Democratic Party (PDP), says the corruption under All Progressives Congress (APC) is worse than 16 years when PDP ruled.
Speaking with PDP leaders in Enugu as part of his nationwide consultation on his aspiration, Makarfi said the extent of corruption in the country would not be known until APC leaves power.
The former Kaduna governor alleged the anti-graft war is weak under the current administration because it has been politicised.
He said APC is always accusing the PDP of being corrupt, yet it took measures to fight against corruption by establishing anti-graft agencies.
"By the time APC is kicked out in 2019, you will know that the corruption in the system now is even worse now than in PDP's 16 years. It is usually difficult to investigate a government in power," Makarfi said.
"But, I must tell you clearly that this government is corrupt. They keep saying PDP is corrupt, yet we established EFCC, ICPC etc, which showed our readiness to fight corruption from the beginning."
Makarfi said the best of the presidential aspirants must be chosen at the party's convention in a bid to wrest power from the APC in 2019.