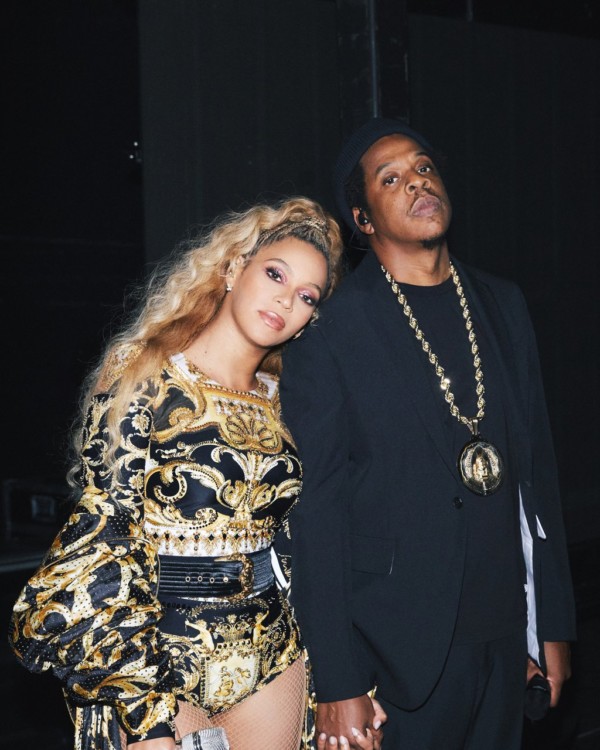 Beyoncé and JAY-Z during their "One the Run II" tour stop in Atlanta were almost attacked by someone from the crowd.
A man had stormed the stage from the crowd, trying to make his way to the couple.
Before he could make it to the musical juggernauts, however, he was stopped by the dancers on the stage.
Dancer Diddi Emah shared her version of the events, detailing how the dancers, despite being a little afraid, stopped the man. She wrote:
I wanted to curse everyone out in all the comments but I decided to tell it from my perspective.
I thank God for saving everyone's life last night in the Atlanta show. A strange man in a white shirt jumped from the audience and chased Beyoncé & Jay-Z. No body knew if he had weapons but my beautiful dance family from Coachella, risked their lives and tried to save their bosses. I've seen so many comments blaming the dancers saying "they should have done more". I am saying this- ????WE don't perform expecting things to happen like this. ????????Would you jump in front of a knife or a bullet for your boss? I'M pretty sure the answer is no. What THESE DANCERS did shows LOVE????.I am so thankful ???????? no one got injured and I pray for God to continue to cover every performer on that stage LIVING THEIR DREAMS OUT LOUD. I'm proud of you and I'm super proud of God. Love y'all- see y'all soon.