Most of the time when we talk of geniuses in a particular field,popular names, cult figures even,get instantly mentioned. Sport is no different and geniuses abound in the game who never get that acclaim and worldwide recognition that their extraordinary talent deserve,not because of a lack of ability,determination and hard work on the players part but on their inability to remain injury free.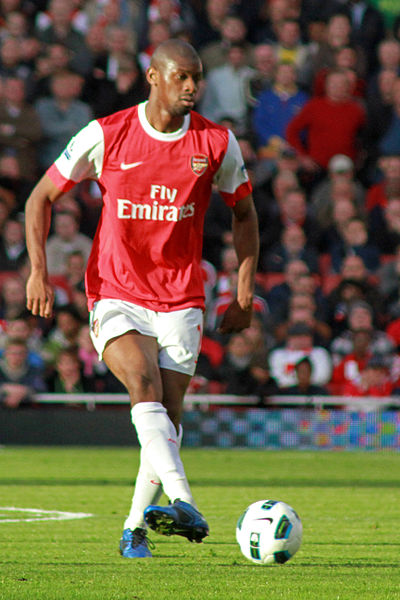 Abou diaby, ex-French international and Arsenal player is one of the aforementioned unfortunate ones. Bought by then Arsenal manager Arsene Wenger in 2006 from French side Auxerre for an undisclosed fee,he was often described as a typical box-to-box midfielder; a midfielder who is adept both offensively and defensively. His playing style was best described as a player who was "languid, elusive, and athletic" that could either "dribble past opponents or slip passes to team-mates".
While he can play as a defensive midfielder, Diaby often attempted to distance himself from that position, admitting that "I am better if I have a holding midfielder with me".
Arsène Wenger once described him similarly stating
"He (Diaby) is more of an offensive player. He is not a defensive-minded player and he's not a holding player. He's a player who crosses the field at ease, goes from box to box like it's no distance and has good power as well".
For an arsenal team missing the presence and tenacious style of play in the middle of the park after the departure of fan favourite and club legend Patrick Viera,it seemed ideal at the time for a similarly built Frenchman to slot into the position and make it his own. The stage was set.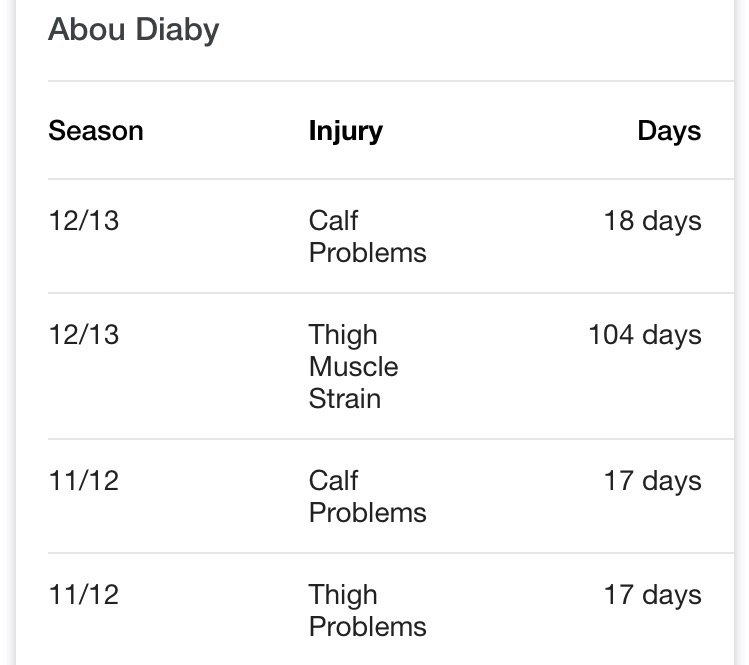 And forth the injuries came, unfortunately this spell of injuries began before his time at Arsenal,while he was still sporting the colours of Auxerre and didn't ease up even in the English capital after his move. On the contrary,it got even worse, from muscle to calf to every possible area a player could possibly pick up a knock. The only season in which he played consistently for Arsenal was the 2009/2010 season when he played 40 matches out of the total 55 matches played by the club in the season.
He later left the club without much fanfare in 2015 to return to his homeland to feature for French ligue 1 side Marseille and retired from professional football in 2019,a quite disappointing return for the man who literally had the potential of the world at his feet.He was literally so good that the only thing that could stop him from reaching the zenith of the sport was eventually himself .
Similar players with outstanding potential but cursed with a spate of niggling,recurring injuries were Tomas Rosicky, Owen Hargreaves to name a few while Jack Wilshere,Ousmanne Dembele, Marco Reus are the current crop of the unfortunate geniuses still fighting the battle against their own body.