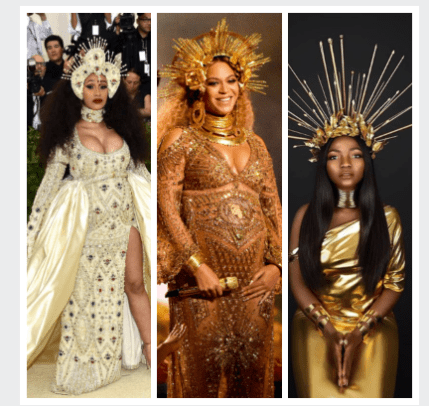 Recall a couple of days ago, Mayornaijablog revealed that the singer's white wedding was cancelled due to her being pregnant.
Now her recent photo which sees her dressed in all gold, similar to the outfits Beyonce and Cardi rocked when they were pregnant, has further had us thinking she may actually be pregnant.
Guys what do you think though, share your thoughts with us.