There was pandemonium at the home of a clergyman after he walked in on his wife in bed with the assistant pastor of his church.
A video that was shared online showed the pastor confronting his wife and his assistant as he questioned why they allowed themselves to be used by the devil.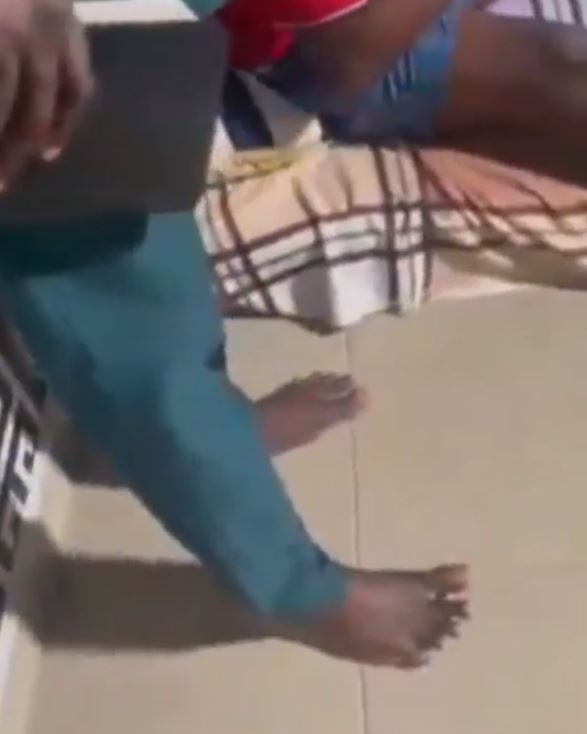 The visibly heartbroken man told people who were present at the scene how much he loved his wife and trusted the assistant pastor, whom he gave shelter in his home and made him his assistant.
The assistant pastor went on his knees and pleaded as he blamed the devil for his action. The pastor's wife also knelt down and could also be heard asking those present to beg her husband on her behalf.
Watch video below,
In other news, a young Nigerian man has recounted how he was allegedly harassed and extorted by men of the Federal Special Weapons and Tactics (FSWAT) at the Adeniji Central Police Station.
According to the young man, a music publicist simply identified as Boluwatife, the officers stopped him in Ikoyi while on his way to Lekki on Thursday night, August 4.
He claimed the officers took him to their office in Adeniji Adele where they extorted N150,000 from him and also made him do a video claiming he was an internet fraudster, popularly known as Yahoo Boy.
Related Posts