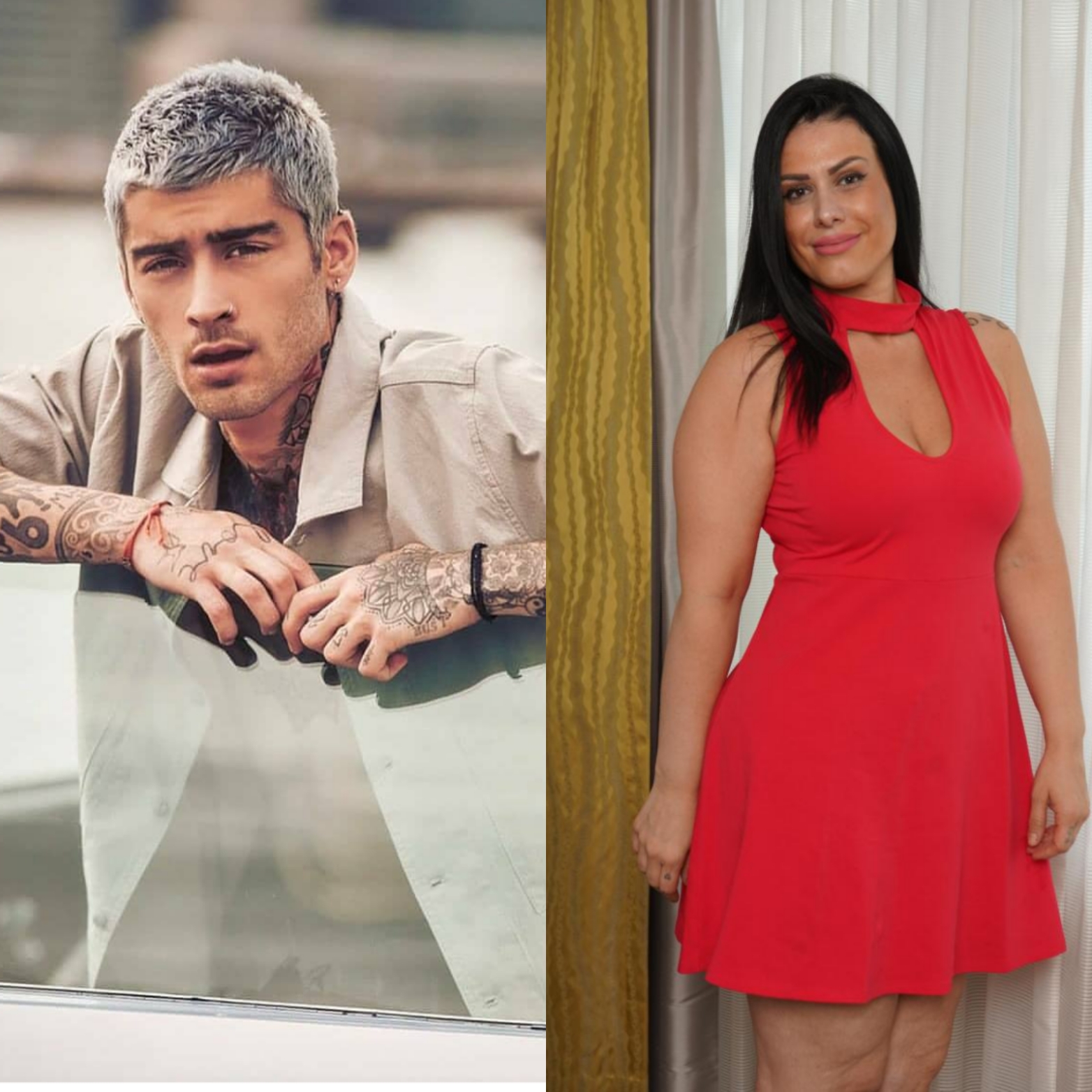 Zayn Malik reportedly slept with a 41-year-old masseuse just weeks after he split up with supermodel Gigi Hadid in March.
Enrica Petrongari told The Sun, the One Direction singer, 25, said he 'likes girls with big a**es' and begged her for explicit selfies after she massaged him at his £10million New York apartment.
The Italian ex-burlesque dancer alleged that he also spoke of his desire to have a threesome and called her his 'Italian goddess' before they secretly romped.
She alleged that she only knew the client was a 'high-level celebrity' at the time – but instantly recognised Zayn when she went to his bedroom and found him sleeping.
She massaged him for two or three hours and during a later massage session, Enrica claimed he started holding her hand.
He told me I needed to feel free and not nervous around him. I found him very attractive and he has a great body,' she told The Sun.
They exchanged numbers and began to send each other X-rated messages, according to the masseuse.
His tattoos are very sexy. I was shocked that he would be interested in me, but flattered."
Zayn told her they "have a lot of fun" and sent demands for her to "come over now, please". He also declared he was single and said he liked an "ass like yours".
Begging for pictures, in another text he said:
"I want you to come lay with me." He also called her his "Italian goddess".
Enrica said:
"He told me he didn't care about the massages anymore — he just wanted me here. We had a lot of fun.
'He told me he liked girls with big a**es. He made me feel special. But after a while I realised that he was just using me,' she said.
'Zayn could get any girl he wants and he was with Gigi, who is obviously incredibly beautiful,' Enrica said, adding that she was 'pretty surprised' that he focused on her.
After they hooked up he would appear 'rude and disinterested', according to Enrica.
She alleged that after she shared a snap of herself in his apartment on Instagram, he stopped all contact with her.