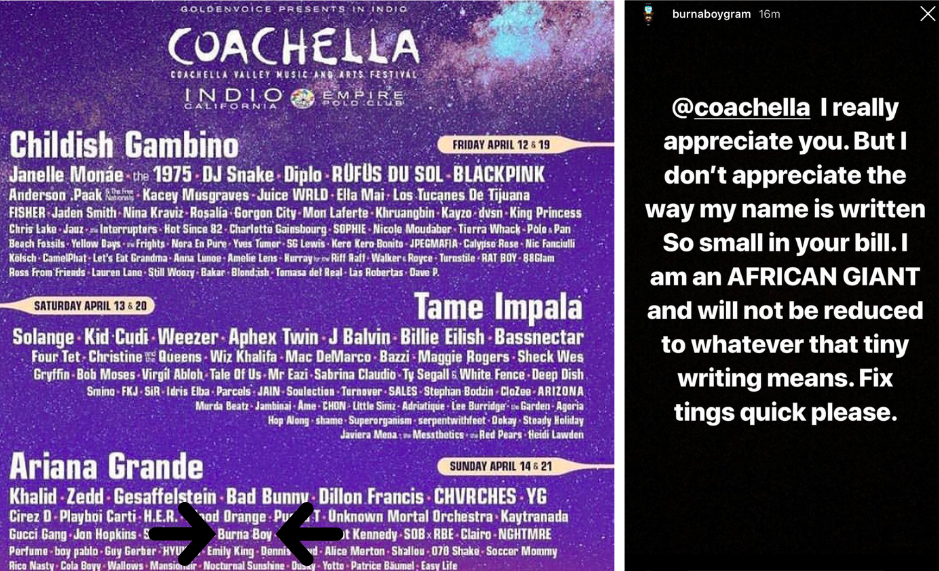 Burna Boy is one of the two Nigerian music stars announced as part of the lineup for the 2019 Coachella Music Festival.
The music star is however not about to reduce his worth. He went on Instagram this morning to call out the Coachella organizers for listing his name in a small print. He also asked them to "fix things quick please".
The post has since been deleted from his Instagram Stories.
Coachella's arrangement of the artist lineup is a tradition they have had for several years. The arrangement starts with the headliner and then other artists are listed in decreasing font. According to their official Wikipedia page, it is done in descending order of prominence.