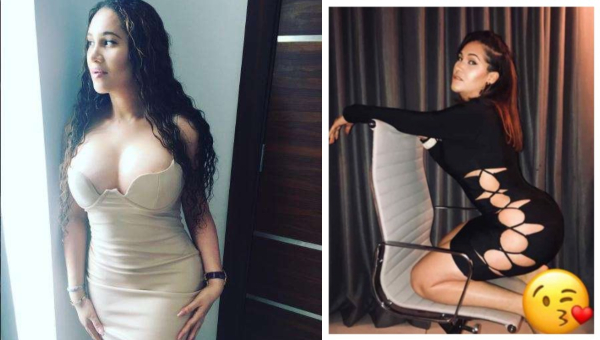 Nollywood actress, Caroline Danjuma, who seems to be tired with the increasing number of 'awon DM sliders', has stated that she is taken.
According to the mother of 3 who thanked those who love her craft, she is taken and not searching for any man. Her post reads;
"I appreciate your love for my craft but please I ain't looking for a man ….#peace #unavailable #dontstopsupportingmybrand #lovemeinadifferentway.. thank you " she wrote.
Well this is coming months after Caroline Danjuma, admitted that Davido's late friend, Tagbo was her lover.  She said she met Tagbo one year ago after she had legally divorced her ex-husband, Musa Danjuma.
" I have woken up t see all sorts of allegations and it is really laughable because the whole idea is to divert the attention from the questions I am asking about what happened to Tagbo. I will address this once and for all. Number one, I met Tagbo when I was legally divorced and out of my ex' house to start a new life…Yes we were dating."
When asked if Tagbo was the father of her three-year-old daughter, Caroline Danjuma said;
"My daughter is three years old and I only met Tagbo last year,so its not possible that Tagbo is the father of Elizabeth. The person who posted that info claims to have Tagbo's phone and claims he went to DNA with Baba,who is Baba?"