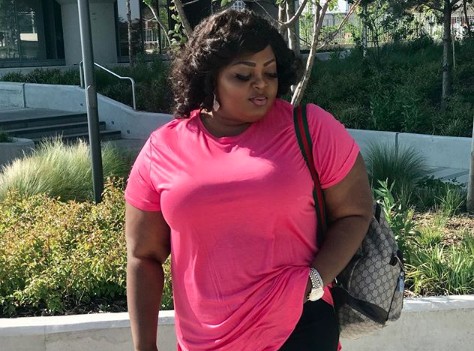 Nollywood actress Eniola Badmus has made it known she does not live her life to please others.
The curvy actress made news a few days ago when a fan slammed her for posing like a young girl. She said, "But madam, to be honest, I am a true fan of yours and I won't join people praising this photo and end up laughing behind the camera! 90 per cent of fans acquired on Instagram are not loyal. This post is not for young girls! Don't try to compete with these young girls and how they pose. Thick women don't pose like this."
The actress replied the troll saying she couldn't remember telling the female fan how to live her life.
Speaking with Sunday Scoop, Badmus said; that she was also a human being and couldn't ignore some things. She stated, "You cannot come to my page and say rubbish because I don't go to pages of people to say rubbish. Being a fan doesn't give you the right to talk to me anyhow. Once I see negative comments, I delete them, but once in a while, it is good to hit them back. Anything I do while taking a photo shouldn't be anyone's business.
"There is power in the tongue and what we say makes people feel uncomfortable in their skin. We are different people and the way God creates everyone is different. You should not mock anyone because that is how God created the person. I am a different kind of being and I would never do things to please people."