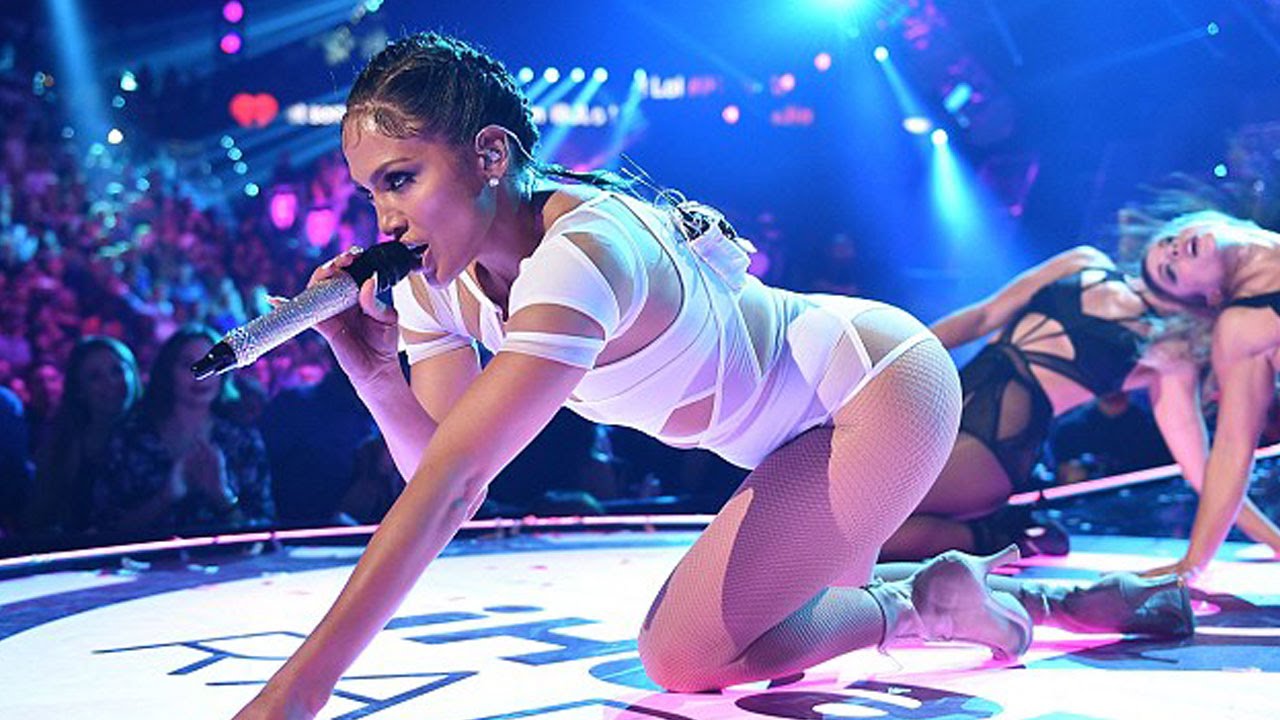 The 49-year-old singer has had her fair share of embarrassing moments on stage over the years – including wardrobe malfunctions and awkward stumbles – but she has admitted she'll never forget the time she whacked herself in the mouth with the singing device and chipped her front gnasher.
Speaking to 'Entertainment Tonight', she said: "I've chipped my tooth with a mic. Oh yeah, I've done so much stuff on stage, but I feel like I have stage angels because I do such crazy stuff on stage in my shows sometimes.
"This is why I have bruises everywhere pall the time and I've chipped my tooth on stage and had to finish the show. Like, literally knocked my tooth out and I'm like, 'Oh!'
"I went backstage and asked: 'Can I finish the show like this?' They're like, 'Yeah, yeah. It's fine. It's just a little chip.' Or do I have to leave?"
Meanwhile, she's not the only one who has experienced a moment on stage as her 'World of Dance' co-judge Jenna Dewan-Tatum still cringes at the time she fell flat on her face while being a backing dancer for Janet Jackson.
The professional dancer explained: "I've fallen on my face at least ten times. One time I fell off the stage when I was dancing with Janet. I was doing alright, you know. I'm living up there and I took one step and I went foom, like, down right into the front row. Right into the [crowd]. It was horrible."
However, Jenna – who split from her husband Channing Tatum earlier this year – recently admitted that she's the worst one for crying on the programme.
When asked who the biggest crier is on the show, Jenna said: "Oh, me. Me. Are you kidding? I mean Jennifer and I are a close … we're in the running together, but I … for sure. I'm backstage, I'm the momma bear to all of them so I see their entire journey from beginning to end, I'm the big cheerleader.
"But I feel for them. It's high stakes, they're trying to win $1 million, and it's the dream of their life and it gets emotional."