Popular relationship doctor, Joro Olumofin has advised ladies to put their own happiness first and abandon their partners if they don't pay a monthly stipend of 300,000 naira.
The relationship expert shared a list of requirements for men to meet in order to keep being in a relationship with their girlfriends in a post on his Instagram page.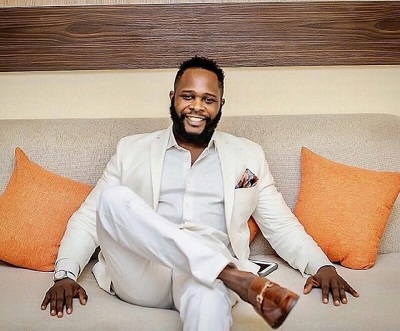 In his opinion, a guy cannot be considered a nice man until he supports his girlfriend's company completely and gives her at least 100,000 naira every month.
He advised that if a man cannot provide these things for his partner, she should dump him before the year runs out.
His wrote;
"Mid Year is close. Ladies, if your BF doesn't give you: (1) 100 -300k monthly allowance (2) Doesn't support your business (3) And can't do more than 5 rounds per day. Every day. Please look for another man before the year ends. Your happiness is Key"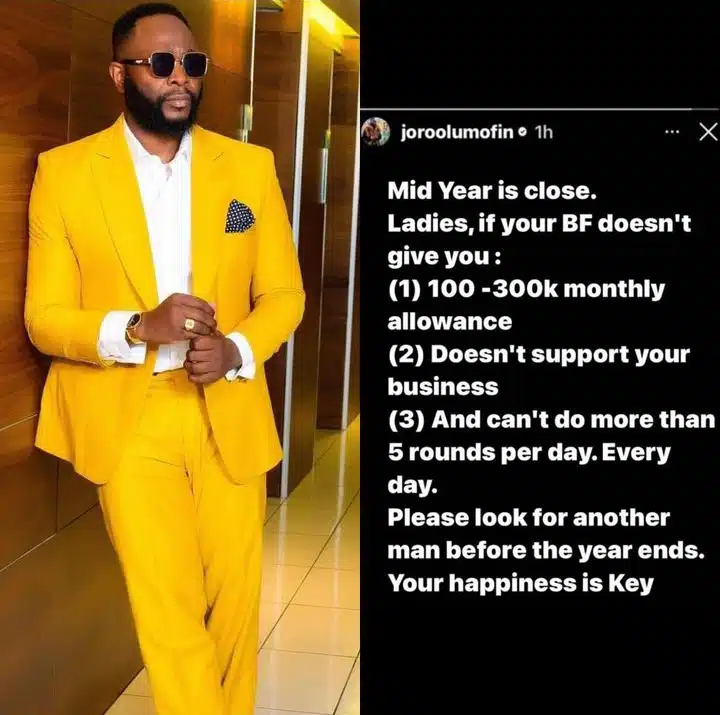 In other news, controversial media personality, Solomon Buchi, has taken to social media to gush over his wife, Adeola.
Solomon, who recently married his wife and frequently shares her photos on his social media page with captivating captions, again, posted a series of photos of his wife on Twitter.
Sharing the photos, the self-acclaimed life coach boldly declared himself a 'simp' and told anyone who doesn't like the way he flaunts his wife and gushes over her online to go and cry in their 'alpha male coven'.
"Today's dose of my wife's beauty and style. I am a simp. A gone man. Yes, go and cry in your alpha male coven. Crusty and shallow old men," he said in a Twitter post on Monday, May 22.