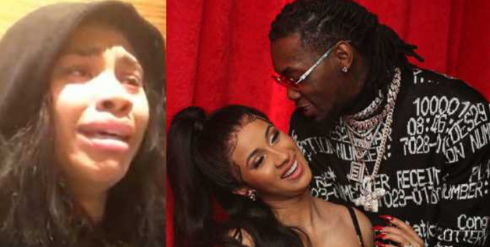 The woman who Offset allegedly cheated on Cardi B with has apologized to Cardi B in a tearful video after it was revealed that Cardi and Offset have split.
Summer Bunni cried openly while telling TMZ that she feels guilty about sleeping with Offset. She said it was never her intention to be a homewrecker but she didn't know how serious Offset and Cardi's marriage was.
Offset allegedly has a three_some with Summer and Cuban Doll. Word got out that it was Summer's hooking up with Offset that was a catalyst in the break up of the celebrity couple's marriage.
Summer, while apologising for her part in breaking their marriage, said she hasn't had anything to do with Offset since Cardi had their baby.
Bunny apologized to Cardi in the video and said she hopes Cardi and Offset will get back together.
Watch the video below.