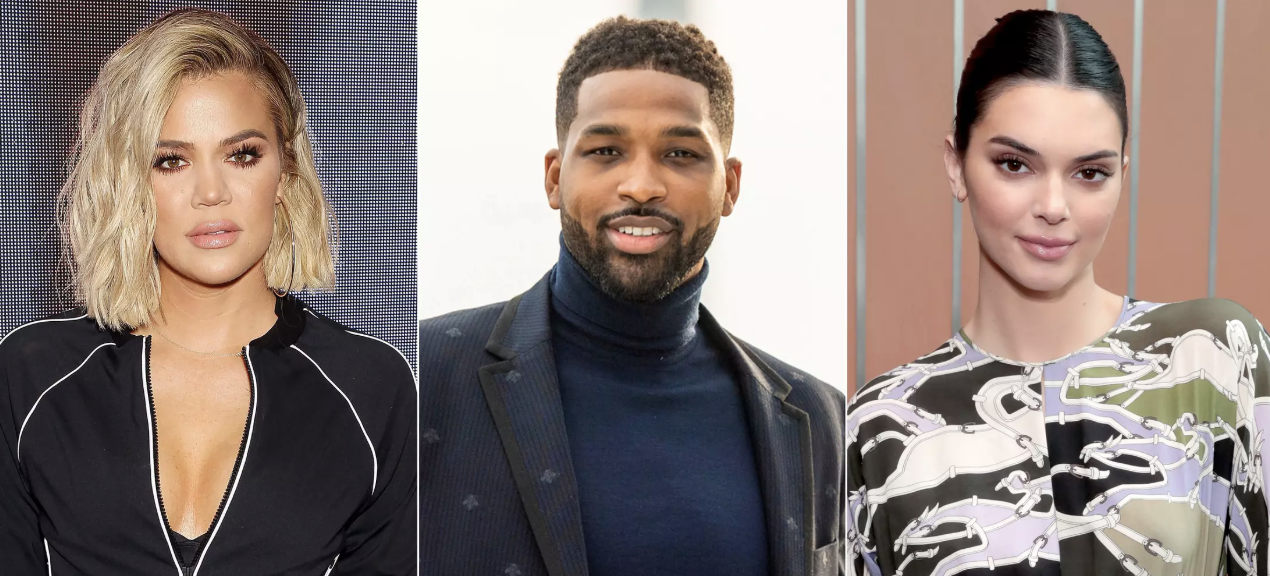 Khloé Kardashian says it's cool that her sister Kendall Jenner was heckling Tristan Thompson on the court because it's all in the name of basketball.
Feel any way you want to gorgeous lady

— Khloé (@khloekardashian) November 25, 2018
Although the drama surrounding her relationship with Tristan Thompson is continuing to unfold on Keeping Up with the Kardashians, the mother of one is standing by her man.
In addition to spending Thanksgiving in Cleveland with the NBA player and their daughter True, 7 months, Kardashian, 34, supported Thompson, 27, on Saturday as the Cleveland Cavaliers took on the Houston Rockets — a game the home team went on to win.
However, while the Good American co-founder continues to put her family first, one of her fans questioned her relationship with Thompson, and how she could seemingly be supporting her sisters dragging him while simultaneously being there for him herself.
"Im confused by @khloekardashian's tweets," the fan wrote on Twitter. "One minute she's calling TT out, then she's defending being in his life, then she's laughing at her sisters heckling him. I just wanna know where we stand Koko so I know how to feel."
The message specifically referred to Kendall Jenner's actions at a basketball game between Thompson's team and Ben Simmons' team on Friday, during which the 22-year-old model jokingly booed Thompson.
Addressing Thompson's cheating scandal, Kardashian replied to the fan, writing, "What he did was f— up and disgusting."
However, as the reality star pointed out, "What you're watching is over seven months old" and since then the couple "have gone through countless hours of help."
Kardashian also seemingly revealed that Jenner's relationship with Simmons, to whom she was romantically linked over summer, is still very much on.
"My sister was watching HER man Play against my man… So of course she's going to heckle the opposing team," she added. "Why are you so confused?"
"Feel any way you want you to gorgeous lady," she added in a separate tweet.