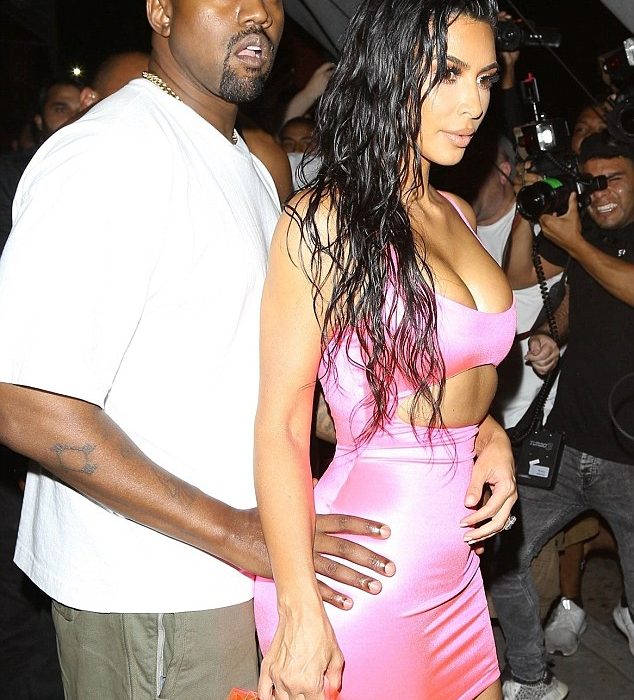 Reality TV star Kim Kardashian and her rapper beau Kanye West are reportedly planning on having a fourth child.
According to USWeekly, an insider revealed that they have one embryo left and that it is a boy.
Another source also added that the couple are planning on implanting the last embryo into a gestational carrier 'soon,' another source for the magazine added.
Kim, 37, and Kanye are parents to North, five, Saint, two, and Chicago, seven months.
Kim revealed via her website her reason for surrogacy when the news of her picking a surrogate to carry her third child Chicago first surfaced.
 'After exploring many options, Kanye and I decided to use a gestational carrier. Althought I have the term surrogate in the past, a gestational carrier is actually the technical term for a woman who carries a baby that has no biological relationship to.'
 'Since we implanted my fertilized egg in our gestational carrier, our baby is biologically mine and Kanye's.'
In an April interview with Elle, the mom of three said; 'I don't think I could handle more than that. My time is spread really thin. And I think it's important that in all couples, the mom gives the husband as much attention as the kids.'