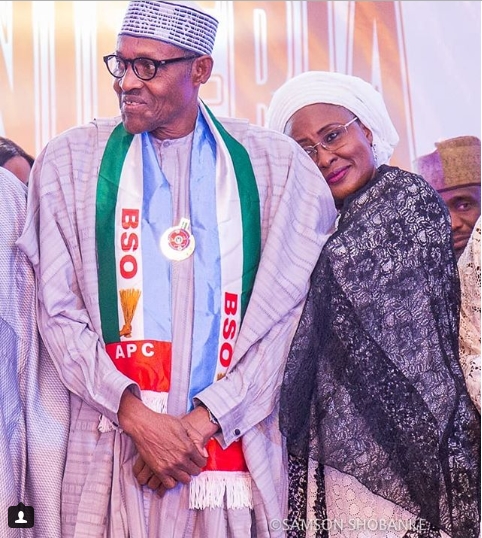 President Muhammadu Buhari and his pretty wife, Aisha, has been captured on camera at a recent event in public display of affection, and it has melted hearts online.
It's rare for you to see romantic picture of President Muhammadu Buhari and his beautiful wife, Aisha on social media, as the couple try as much as possible to maintain professionalism when carrying out duties concerning the country.
The couple have now been spotted enjoying each other's company as they display affection for each other in public.
According to a picture taken by an Instagram user, Samson Shobanke, the loved up picture was taken at the launch of Together Nigeria which took place recently in Abuja.
She shared the cute picture on social media with the caption: "Excerpt from the launch of #TOGETHER NIGERIA.HER EXCELLENCY DR. MRS.AISHA BUHARI."