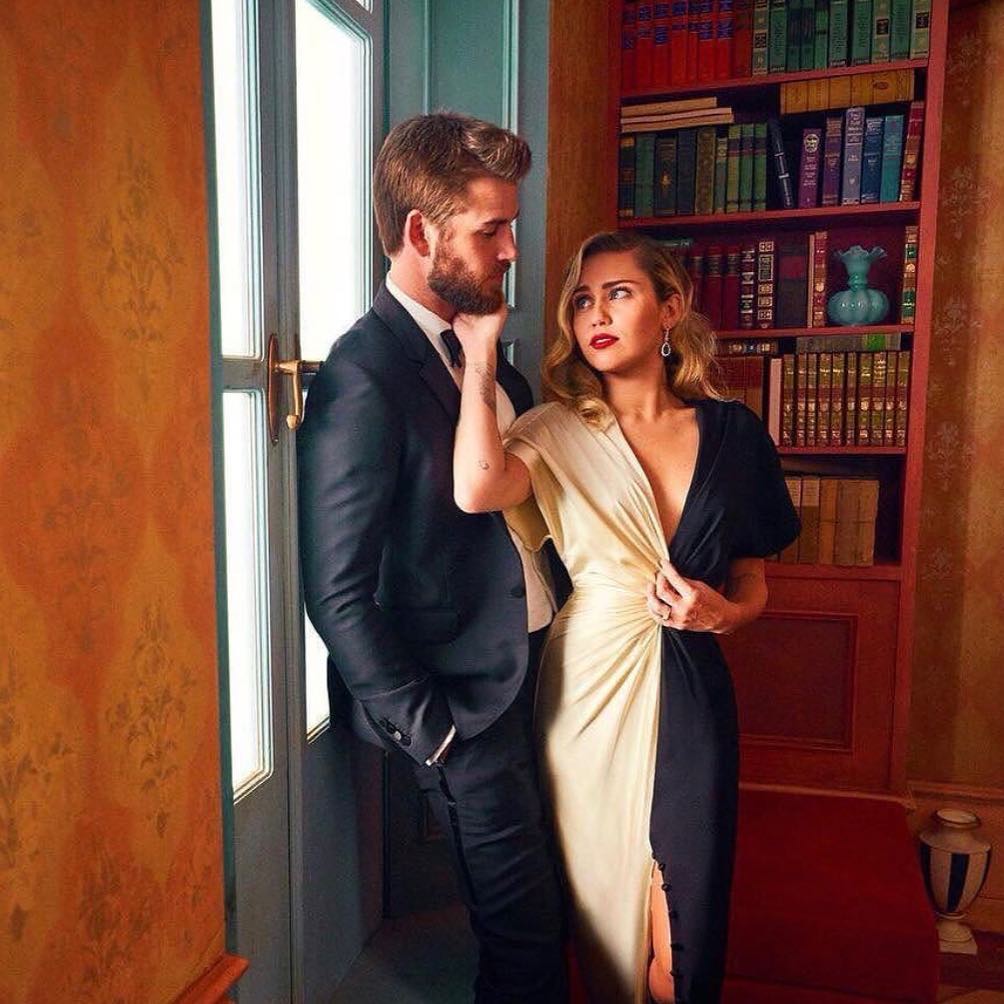 Reports just reaching us confirm that once again, child star, Miley Cyrus and actor, Liam Hemsworth have called off their engagement.
The couple who first called off their engagement in 2012 and got back together in 2016 have called it off again. This time, the blame is on "constant rows" between the couple on when to start a family or so OK! Australia reports.
More reports claim that the Wrecking ballsinger isn't ready to tie the knot and definitely not ready to pop babies immediately. Hemsworth on the other hand, is being pressured by family to settle down. A source said:
[She] didn't really want to get married. It's something that everyone else seemed to get but Liam. [His] family had been begging him to see the light for a long time, but he had faith in Miley. Now he feels like an idiot,' says an insider.
Just last week, Cyrus deleted all photos from her Instagram account and this might be an indication of her relationship woes. Daily Mail UK also revealed that the 24 year old singer has been living with her parents in their Malibu home and the pair haven't been seen together recently.