Beaten by Mourinho on match day one of the post-Ronaldo era might not have been what Real Madrid supporters were hoping for, but the 2-1 defeat in Miami underlined how the new coach wants the team playing the kind of tiki-taka football that once made Spain world champions.
As for new signings, 'don't panic' remains the mantra – and things will stay that way, at least until the European Super Cup in two weeks from now.
 Sportsmail takes the Real Madrid pulse after their first serious workout of the pre-season.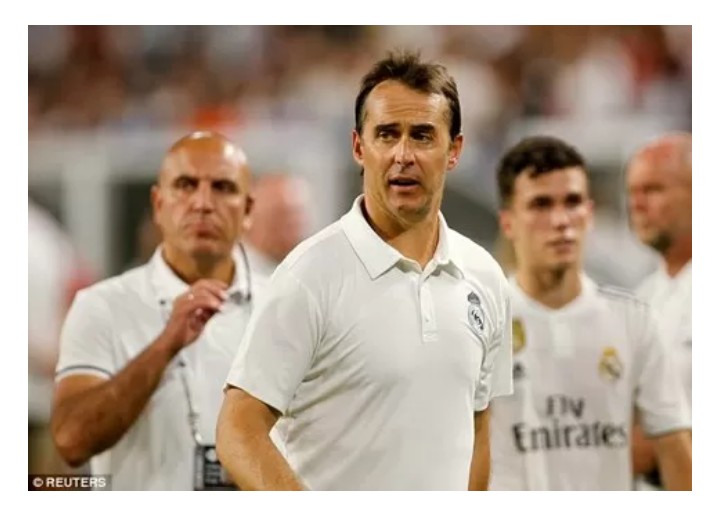 How is Lopetegui's Madrid shaping up?
There are two guarantees about Julen Lopetegui this season.
One is that he will be a club man who never veers from the official line. The second is that he wants Madrid playing the same style of football that he had the national team playing – a sort of quickstep tiki-taka with lots of movement and one-touch passing.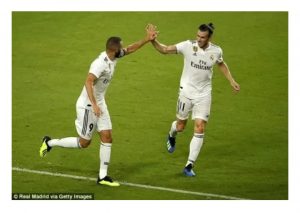 The post-Cristiano Ronaldo plan is not to buy one player to replace him but to become a better team than they were under Zinedine Zidane, one that is not reliant on a single player.
 There were shades of that in the defeat to United, with the team enjoying 70 per cent of possession for long spells. We also saw Lopetegui showcase his loyal mentality when he reiterated after the match: 'I'm delighted with the team I have'.
 Is he really satisfied?
Coaches nearly always want more. If Eden Hazard were to arrive he would have another world class player at his disposal, but  no Hazard also means he will be able to give the controls to Marco Asensio and Isco, who he nurtured as Spain coach.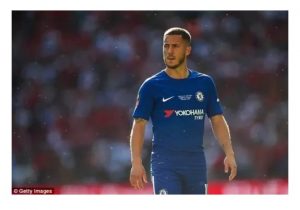 It will still be a surprise if no one arrives…
 The dilemma for Madrid president Florentino Perez is that he wants Neymar next summer. That purchase will cost the club €222m. So the club cannot spend massively before then.
 But the club earned £100m for Ronaldo and shifted €25m off the wage bill?
 That brings us to the other problem – what do you get for £100m these days.
 Neymar's sale to Paris Saint-Germain and the subsequent purchases of Ousmane Dembele and Philippe Coutinho have inflated the market.
 Every selling club in the world now says: 'Barcelona paid £105m plus add-ons for Dembele so if you want our star player then you will have to pay more.'
 Madrid would take Roberto Lewandowski, Edinson Cavani or Harry Kane if they could, but all are out of their reach. There is one thing that would make them throw caution to the wind before the window shuts, however.
 Which is?
Losing the European Super Cup to Atletico Madrid on August 15 in Tallinn.
If they slip up against Diego Simeone's side then in the final two weeks of the window they are likely to get busy. But by then the Premier League window will be shut, so they are more likely to go shopping in Italy, France, Germany or even at home.
 Even then it might not be an earth-shattering deal, just one that calms the supporters and gives them something to get excited about.
 So will there be any ins at all?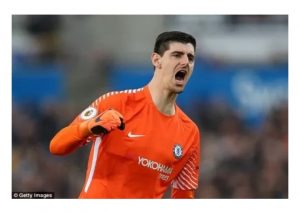 They will sign Thibaut Courtois as soon as Chelsea have secured a replacement.
 And the outs?
Mateo Kovacic wanted out but he has been reassured he has a big part to play in Lopetegui's brave new world.
 Modric has been linked with Inter Milan and it's true he does have only two years left on his deal but his buy-out is €500m. With Inter's FFP problems it seems a non-starter.
The leavers are likely to be low-key — Martin Odegaard going on loan, possibly to a Spanish club, and Ukrainian keeper Andriy Lunin also leaving on a temporary deal.
 No one wants to leave because they believe they can play a part in Lopetegui's new look side…
 Exactly. There is a clean slate for everyone and players such as Asensio and Gareth Bale, who were questioning their future earlier in the summer, can see that the departure of Zinedine Zidane and Ronaldo could actually be good for them.
 Surely they will miss Ronaldo though?
 He got 50 goals a season and many commentators are questioning where those goals will come from. But Lopetegui is confident that the chances will just fall to others instead.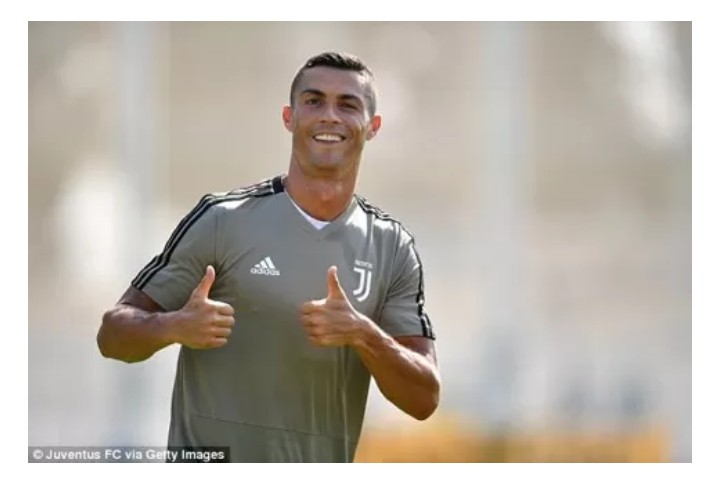 Ronaldo scored, on average, nine penalties a season – those spot-kicks will still be awarded, if someone else scores them then there will be no problem. Before it was all about him. Lopetegui now wants it to be all about the team.
 Do the supporters see reasons to be cheerful?
Impatience is never too far away. One match report suggested Bale 'hid' on his big night to replace Ronaldo.
 It was harsh on him after he was involved in Madrid's best early chance, hit a decent shot and was then taken off at the break.
The 18-year-old Brazilian Vinicius showed some nice touches and Karim Benzema got his goal. Then with 15 minutes left Isco, Asensio and Toni Kroos all got their first competitive minutes of the season.
 Modric and Raphael Varane will not be too far behind. No one is going to panic over a 2-1 defeat to United on August 1.
 Defeat to Atletico Madrid on August 15 might be a different matter.