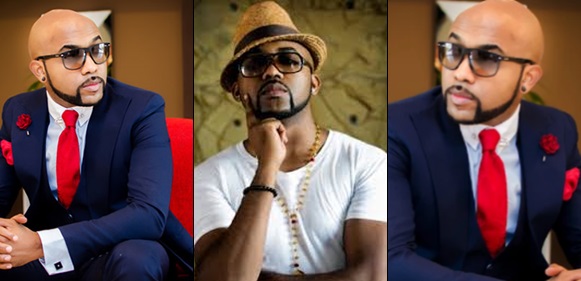 Last night, Nigerian superstar singer, Bankole Wellington aka "Banky W" shared a rare story about his family when he announced his candidacy for a seat at the Federal House of Representatives.
According to him, "In1981, I was born to a father from Lagos, and a mother from Cross Rivers both of whom struggled and were it not for the Grace of God, had no business receiving University educations abroad. My Dad was an orphan. My mother's story was not much different. She was born in Calabar, to a single mom, she was sent off to live with her relatives in Lagos".
He went on to say;
Neither of them grew up in particularly fortunate circumstances… but they held on to a set of beliefs that I have since inherited.
In 1985, our family returned to Lagos. Like most families with a limited income, sacrifices had to be made. My parents realized at that time, that they couldn't afford to rent a nice flat AND send us to a good school at the same time – it would be one or the other.
And so we attended Corona Primary school in Ikoyi, while we lived on the ground floor flat of a sinking building in Akoka, Yaba. We were classmates with children of the rich by day, and playmates with children of the street by night.
I remember during the peak of the raining seasons, our flat would literally get flooded and come up to about the knee level, and so Momsie would wake us up early to scoop water in buckets out of our home, before heading off to school and work.
..
But I went from Corona Primary school to Home Science Secondary school, and in 1999, just like my parents did, I gained admission into a University in the USA.