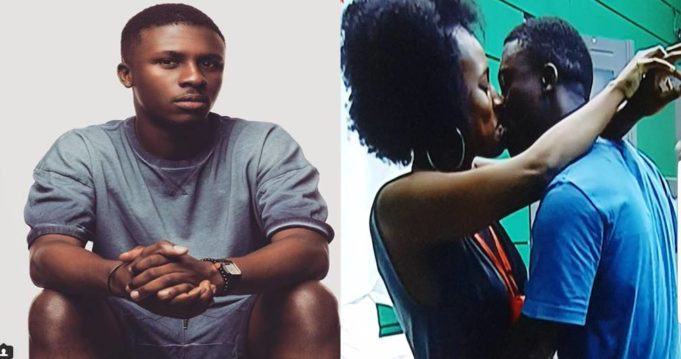 Lolu has opened up on his relationship with Anto both during and after the show and he insisted that the kiss they shared in the house was as real as life.
Lolu Somuyiwa, in the interview with Segun Adebayo and Victor Ogunyinka, of Tribune, also opened up that life after the house has not been easy.
Read excerpts below:
Since you left the Big Brother Naija house, you have been seen everywhere attending events and making new friends. What have you been up to?
I have been everywhere trying to be successful. I have been building my brand and achieving my goals as much as I can. Big Brother gave us a platform and I have been trying to build on that platform to achieve everything God has placed in my heart.
Has it been hard building your brand on that big platform?
The brand I am trying to build is not one that would be built overnight. What I am building requires a lot of hard work and groundwork, and a lot of determination and commitment. So far, so good! I have been working hard to bring that dream to reality.
As much as I am working hard to bring make sure everything turns out fine, I have come to understand that by the time you get to the end of a destination, you will realise that there is another destination. Basically, I am a work in progress. I am grateful for how far I have come, but there is more work to be done.
After the Big Brother show, was there a time that you felt like there were things you should have handled better; what was that thing you wished you could take back?
What makes a man is him being able to accept responsibilities for his actions; whether good or bad. I don't think I should have done anything differently or take anything back. I have always felt like everything I did in the house was done with the same sound mind. I don't have any regrets about whatever happened in that house. I am so happy that for those 11 weeks I was in the house, I was myself.
Let's talk about you and Anto. There was the first and second coming. There was also the kissing moments that everybody saw. Was that kiss real? Or you were acting?
Acting? The only time I acted while in the house was one of those times when we had to carry out a particular task. People felt I acted because I may have been blessed to know how to use words. My experience in the media spanned over 10 years, where I am used to words day in day out.
Apart from being in the media, I read a lot and I had to learn from people. I think people just finally got to see me on television as opposed to hearing my voice on radio. Whatever happened in that house was not an act. It was real from day one till I left.
Recently, we had the gist about Alex and Khloe having a big fight over Leo when he celebrated his birthday. In fact, we learnt that Khloe deleted Leo's pictures on her instgram page afterwards. What exactly is going on between the two girls?
People just like blow things out of proportion. All the housemates are on the same Whatsapp group and we all talk regularly. There was never a time that this issue came up in the group. Alex and Khloe are in that group.
Both of them talk in that group. It does not make any sense to me. People are very quick to add up one or two things to paint the picture they imagined. I won't say they are best of friends, but they have mutual respect for each other. I don't think there is any snatching of Leo gist anywhere.