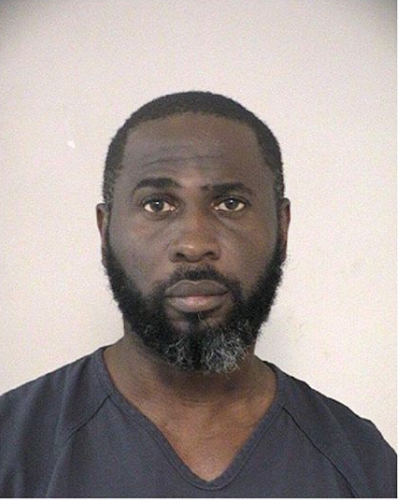 A man has been arrested for allegedly fatally stabbed his ex-girlfriend's new boyfriend.
On Thursday morning,Godson Akran, 38, stabbed 43 year old Taofeek  in front of his ex-girlfriend and her  three children, in Katy, Texas.
Authorities said Akran went to his ex-girlfriend's home in the 3700 block of Daintree Park Drive before the stabbing, which was reported about 4:30 a.m.
The woman called 911 sometime before the incident because her ex was trying to get into the house. They have two children together but have been separated for two years.
Akran came back to the house, and the woman let him inside. An argument ensued, and the ex-boyfriend grabbed a knife from the kitchen and stabbed Taofeek.
Share