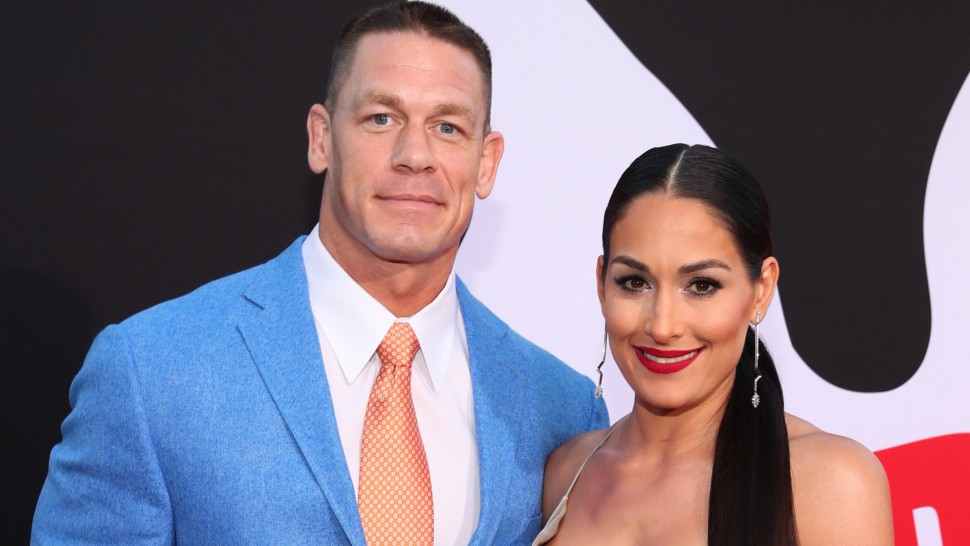 Nikki Bella's wedding to John Cena is officially not happening.
During Sunday's season finale of Total Bellas on E!, the 34-year-old WWE star ended her on-again, off-again engagement to the 41-year-old actor.
"I've ruined everyone's fairy tale. My heart hurts so bad," Nikki said of her cancelled wedding. "… Even though I was going through depression, I think when you have a relationship in the public eye, it's like you don't want to let your fans down."
Nikki continued, "Everyone's fairy tale was John and I getting married, Superman and Wonder Woman finally found each other. This is everyone's happily ever after. So you just force yourself to believe it, too, even if you start to feel something different."
While Nikki is ready to start finding herself, she does still have hope that she and John could get back together in the future.
"I feel like I'm starting the journey of finding me again… and when I heal myself and find whats wrong with me, he will be there. And if not, it wasn't meant to be," she concluded.
The couple called off their engagement for the first time back in April, but have been rumored to have reconciled since.