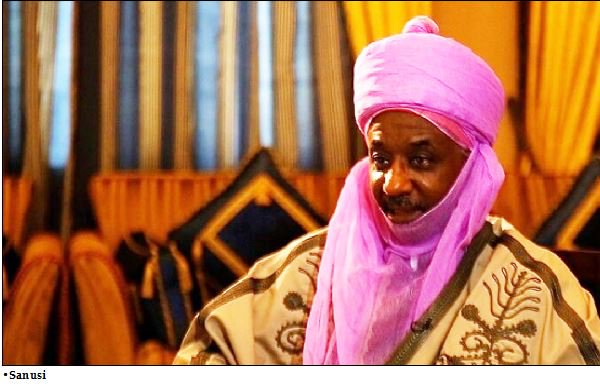 Sanusi Lamido Sanusi, Emir of Kano, says no president influenced his decisions unduly while he was governor of the Central Bank of Nigeria (CBN).
He disclosed this in an interview with CNBC Africa at the annual conference of the Nigerian Bar Association (NBA).
Speaking on the need for collaboration in building sustainable institutions, Sanusi said the country had institutions that work but that the right people should be appointed to do the work.
He said: "Institutions are those things that lay the foundation for longterm growth and development. And when we speak of institutions, we are talking about the legal arrangements that define their roles; that also give transparency and consistency to their actions.
"Whether we are talking about independent electoral bodies, independent central banks, independent regulators or the police force, how do we get them to understand that they have a role that is in the service of the entire nation and not at the short term discretion of whoever happens to hold political power? This requires the legal framework that can assess them of their roles.
"I keep saying that the CBN act is one of the best central bank acts in the world. So, in terms of decision arrangement, we have it. But we also need the executive to respect that independence. We need the central bank itself to protect that independence. We need the legislature to ensure that is being done.
"Look, I was governor of central bank. In my five years as governor, I never had a situation in which politicians influenced my decisions unduly. Sometimes, they will like to have lower interest rates; sometimes, they will like you to be a bit softer, but none of the presidents I served ever said you must do this.
"They didn't express the view. If the central bank wanted to do it and it was within our purview, they allow us do it. Because of that, we were able to control the inflation, fix the banks. We were able to transform the payment system, do the BVN."
On the issue of migration, the Emir said: "You cannot discuss migration exclusively when you don't discuss development. What is it that makes people want to leave?
"You cannot impoverish a part of the world and create a ghetto and expect people not to run out to prosperity. You need to create some pockets of prosperity where they live. And that is all I want African leaders to do."