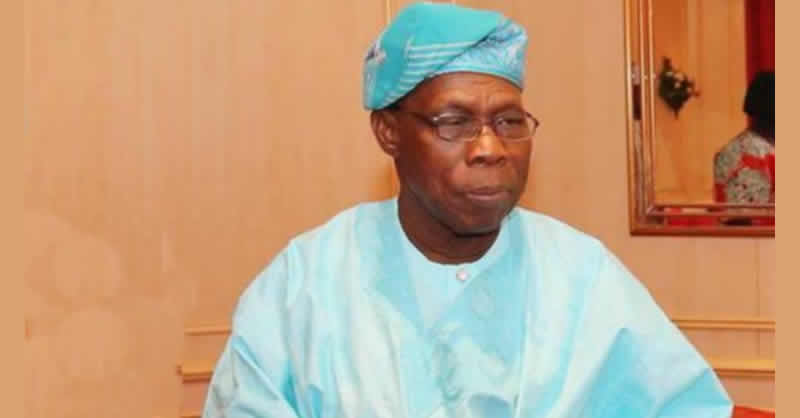 Former President Olusegun Obasanjo on Saturday urged Nigerians to vote wisely in 2019 general elections, even as he said he would not campaign for any particular candidate .
Obasanjo spoke in Iwo , Osun State at the 27th annual Owu National Convention. He said Nigerians must vote only leaders
that had capacity to drive the growth and
development of the country .
He added that only credible leadership would promote good governance, hence the need for Nigerians to choose wisely
in the poll.
Obasanjo, who spoke in Yoruba said , " This is not a political gathering, but we can talk politics a little .
Last year, we had this event in Ibadan. This year , we ' re having it here in Iwo.
Next year, we may go to Kwara because we also have Owu people in Kwara.
" Another election is near, open your eyes and vote wisely. Vote only the party that won ' t add to your suffering . The economy must return to a better state. Look at parties that have governed this country and choose that one that will return Nigeria 's economy to a better state.I am not campaigning for any party or candidate and I won 't do that. But I urge you to open your eyes and vote wisely . Only credible leadership can guarantee good governance and that is what the country needs now"