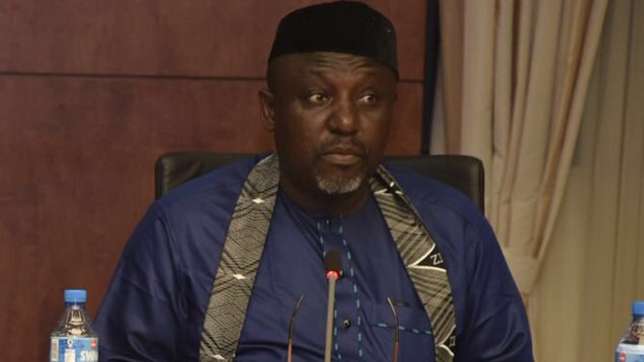 Governor Rochas Okorocha of Imo State has said the National Leader of the All Progressives Congress (APC), Asiwaju Bola Ahmed Tinubu was wrong to say Comrade Adams Oshiomhole was piloting the affairs of the party correctly.
Tinubu, after meeting with President Muhammadu Buhari yesterday at the State House Villa, Abuja, had said the National Chairman of the APC was on the right path ahead of the 2019 general elections.
But Okorocha after meeting with President Buhari Thursday said Tinubu was wrong to have said that Oshiomhole was doing the right thing in the party.
"Maybe he is ill-informed; if he is properly informed, he will not be saying Oshiomhole is doing the right thing in the party," Okorocha told State House reporters on Thursday evening.
Okorocha and a host of governors are calling for the sack of Oshiomhole over the contentious primaries of the APC into various elective offices.