Controversial Kenyan clergyman, Pastor Paul Mackenzie, has been arrested in connection with the deaths of two children at Shakahola village.
Pastor Paul Mackenzie of the Good News International church in Malindi, Kilifi, was picked up by the police on Wednesday evening, March 22, 2023, after a Malindi court ordered the exhumation of the minors' bodies.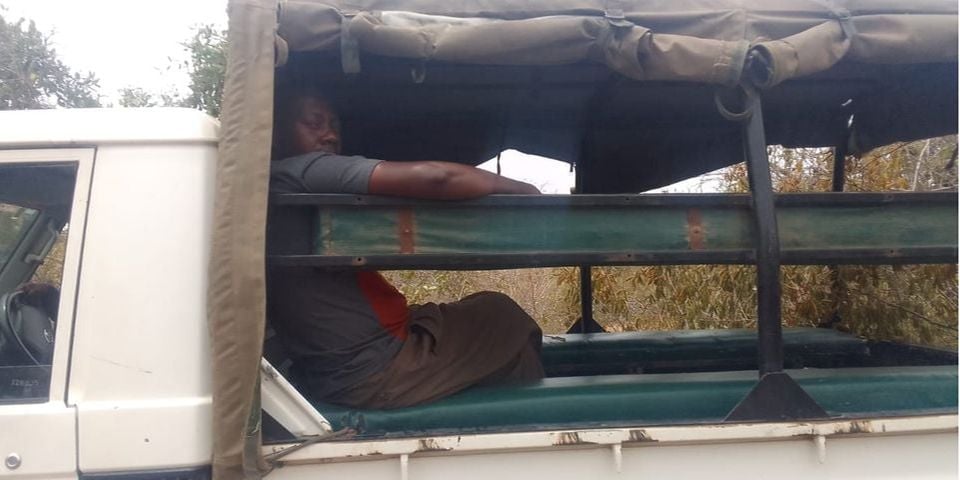 Also listed as suspects in the children's death are their parents Mr. Isaac Ngala and Emily Kaunga.
According to Kenya's Director of Public Prosecutions (DPP), the children are believed to have been starved and later suffocated to death by their mother, who is a worshipper in pastor Mackenzie's church with the intention of becoming 'heroes before God after death'.
The investigating officer, Joseph Yator drawn from the Directorate of Criminal Investigation in Malindi, noted that the police managed to rescue a third child.
"The rescued child narrated the sufferings his two siblings underwent after being starved for some time before their mother suffocated them to death," the DPP said
"The three are suspected of burying the two minors on March 16 and 17, respectively, in a shallow grave at Shakahola village, Kilifi County.

"The government pathologist and officers from DCI Malindi will supervise the exhumation exercise, and the sub-county police commander and area OCS will provide security. Exhumed bodies will be examined, and DNA and toxicological samples taken," He added.
Confirming the arrest, Malindi police boss John Kemboi, revealed more details from preliminary investigations into the incident would be released on Thursday morning.
The report will also detail how many more children could have succumbed due to negligence from their parents after the radicalization in the pastor's church.
Mr. Francis Wanje claimed two of his grandchildren died after their parents received teachings from the pastor, who forced the children to fast until they died.
Speaking to journalists during the operation to arrest the pastor, he stated that the main suspect has been claiming that there are disasters that may be witnessed in the near future and therefore it is good for the children to die so that they can inherit the kingdom of heaven.
His words,
"Two of my grandchildren have already been buried, and the one who has been left was already preparing him to die and rest. Their pastor told them that there are disasters that are coming soon and they should not be given food until they die. My grandchildren died in those weird circumstances and now we are happy detectives have arrested the pastor".