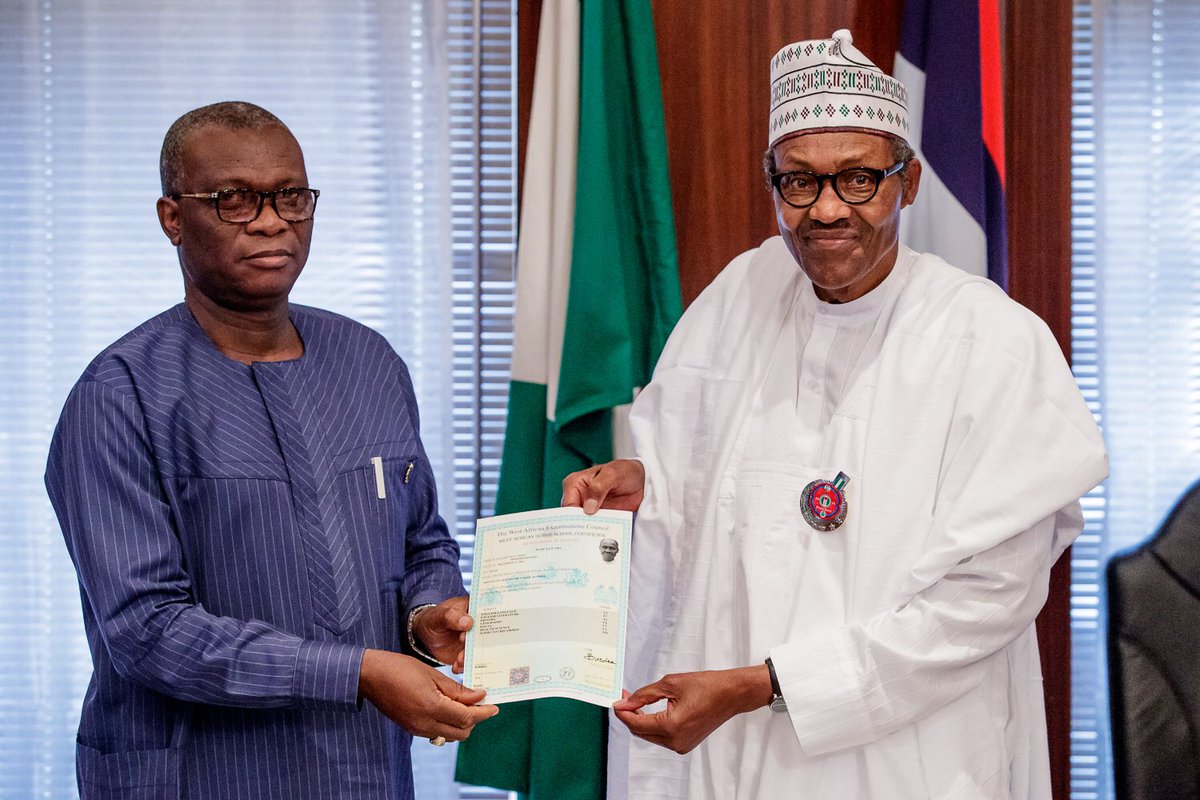 President Buhari has received an attestation and confirmation of his result from West Africa Examination Council (WAEC) registrar in State House on the 2nd November 2018.
He posted a video from the moment on Instagram with the caption:
Today I received the attestation and confirmation of my 1961 West African School Certificate (WASC) Examination result, from the Registrar of the West African Examinations Council (WAEC). It was also an opportunity for me to thank WAEC for upholding its integrity over the years.
See his tweets below.