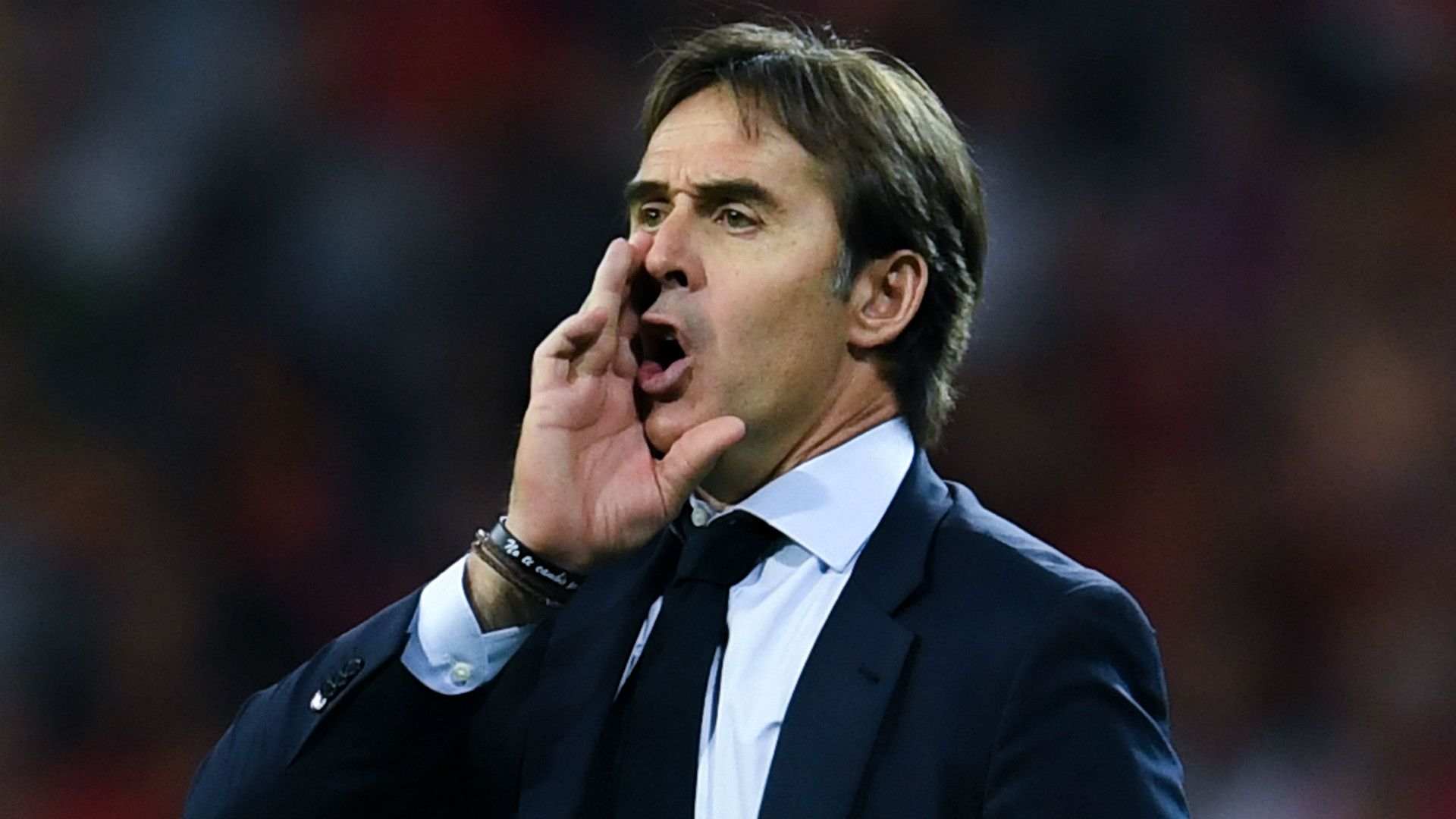 Real Madrid coach Julen Lopetegui has criticised plans to hold a La Liga match in the United States, saying it undermines the competition.
On Tuesday Barcelona, Girona and La Liga asked the Spanish Football Federation (RFEF) for permission for the clubs to relocate a game to the US.
The fixture, Girona's 'home' match, would be held at Miami's Hard Rock Stadium on 26 January at 19:45 GMT.
"I am not in favour of it happening," former Spain manager Lopetegui said.
"It does not benefit the equality of the competition. All the teams should play in the same stadiums."
The RFEF, the US Soccer Federation, Uefa and Concacaf – the sport's governing body in North America – need to give permission for the game to go ahead.
Luis Rubiales, the president of the RFEF, has previously spoken out against the US game.
The Spanish players' union (AFE) has also opposed the match and following a meeting with La Liga on Monday, it said the players would have the "final say".
La Liga, Spain's top flight, has agreed to play one game a season in the US as part of a 15-year deal with media company Relevent.