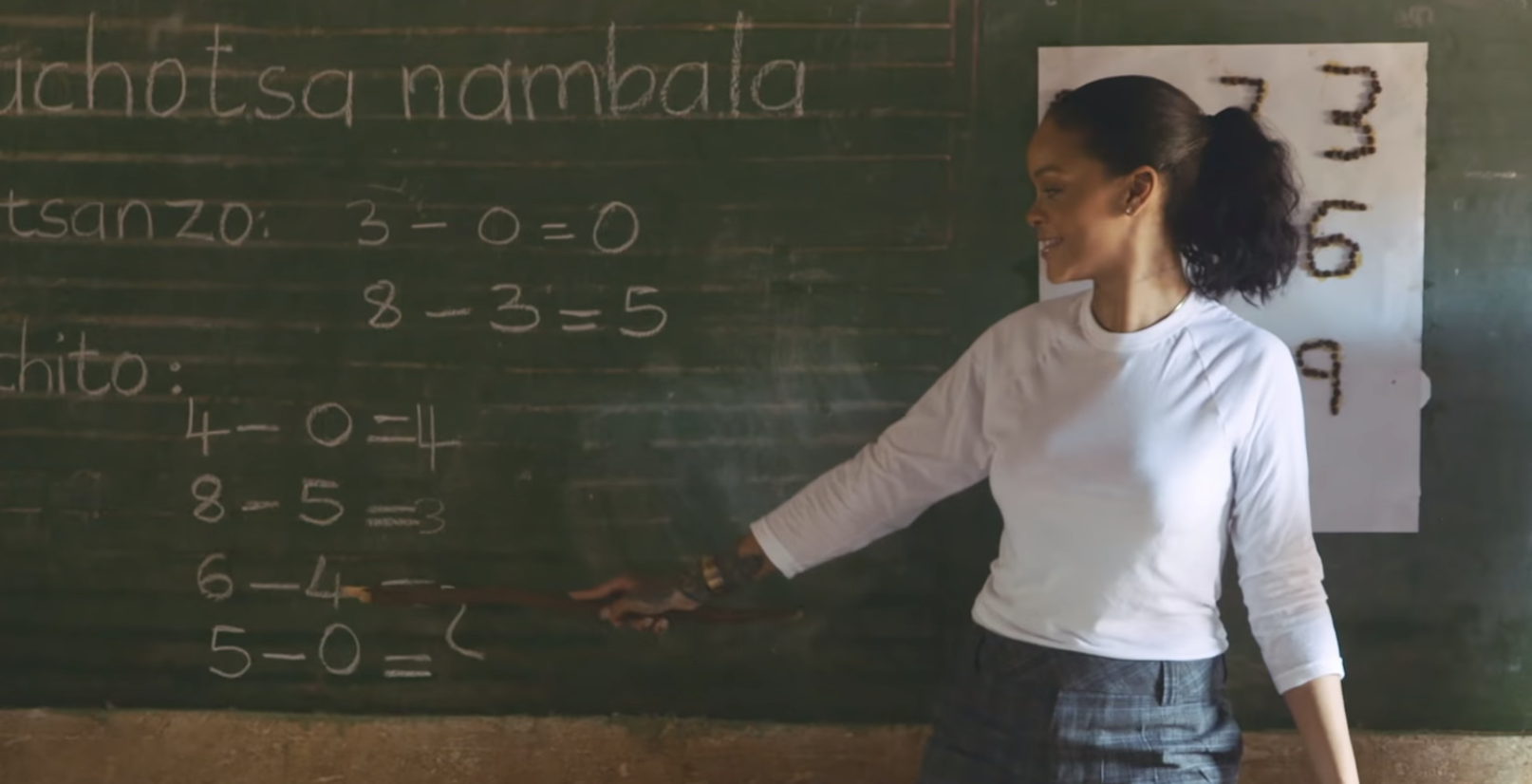 Rihanna has written an op-ed for The Guardian to ask others to join her in the fight for universal education.
"The lack of access to education for children around the world is a massive problem, but that does not mean we should throw up our hands in despair and surrender," Rihanna said in a new piece published by the Guardian Tuesday. "Instead, we need to take on as much of the challenge as we can manage to set an example and see the difference. This is what has driven me to prioritize global education in my philanthropy and advocacy work."
While growing up in Barbados, Rihanna added, she now realizes she took her access to education for granted. In many parts of the world, children are prevented from that same access due to poverty, politics, war, sexism, and more. To help make these inequalities a thing of the past, Rihanna has renewed her call for support for the Global Partnership for Education (GPE) and their efforts toward fighting the education deficit around the world.
"We are grateful for the generous contributions of those such as the EU and France, and countries that doubled their contributions such as Canada and Ireland," she said of her GPE ambassador role and this year's GPE financing conference. "I look forward to seeing additional contributions from countries I know can step up even more, such as Germany and Japan, and seeing those that didn't contribute – the Netherlands, Finland and New Zealand add their support to help us reach our target."
Rihanna also discussed her own Clara Lionel Foundation and called on readers to join her in hitting up world leaders and politicians on Twitter and elsewhere to share the message.
You can read Rihanna's full op-ed here.