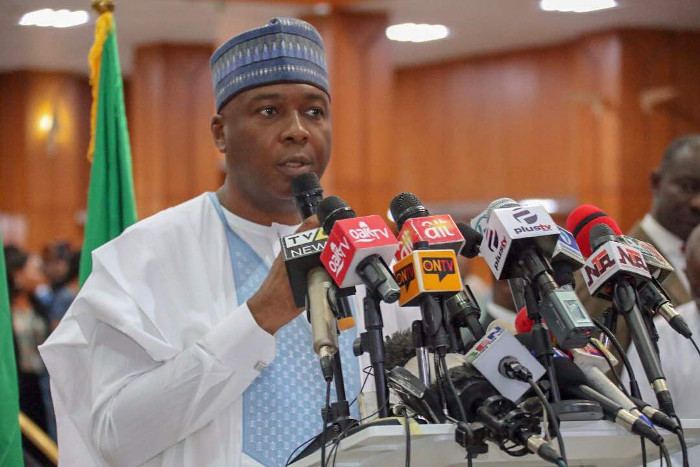 Senate President Bukola Saraki has confirmed he has been consulting and he is considering running against President Muhammadu Buhari in the February 2019 election.
He made the confirmation in a wide-ranging interview with Bloomberg in Abuja.
Saraki who had evaded the question on his interest in the country's number one position at a press conference last week, was more forthcoming in the interview:
"I am consulting and actively considering it," Saraki, 56, said in the interview held at his residence in the Nigerian capital, Abuja."I believe I can make the change," he added.
Saraki who switched from the ruling All Progressives Congress to his old party, the Peoples Democratic Party along with a dozen renegade senators in July, will need to secure the PDP nomination. And he has at least six aspirants to contend with.