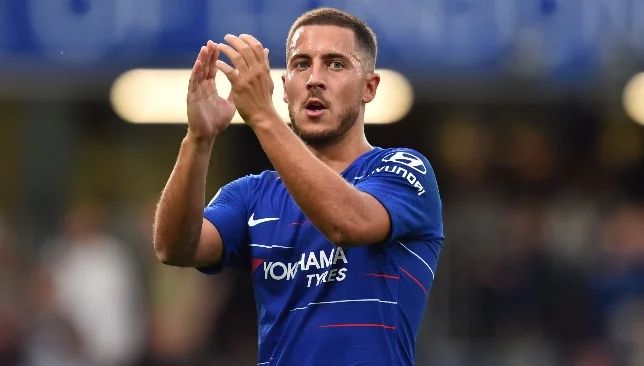 Chelsea forward Eden Hazard can be the best player in the world if he reaches his full potential, says manager Maurizio Sarri.
Hazard, 27, has scored six goals in seven games for the Blues this season, including a brilliant solo winner against Liverpool in the Carabao Cup on Wednesday.
"We have seen only 70%, 75%, 80% of his potential," said Sarri.
"If he is able to improve, he will be the best in the world."
And Sarri, who took charge at Stamford Bridge during the summer, said he was "absolutely certain" the Belgian can improve.
Asked where Hazard can better himself, the Italian said: "With more intensity in training. If he is able to improve in training, maybe he will be able to use himself at 100%.
"It is very difficult to compare him with other players. He is a genius. He's unique."
After a 2-1 win against Liverpool at Anfield, Chelsea welcome the Premier League leaders to London on Saturday (17:30 BST).
Chelsea, in third place, sit two points behind the Reds, who have won all six of their league matches so far this season.