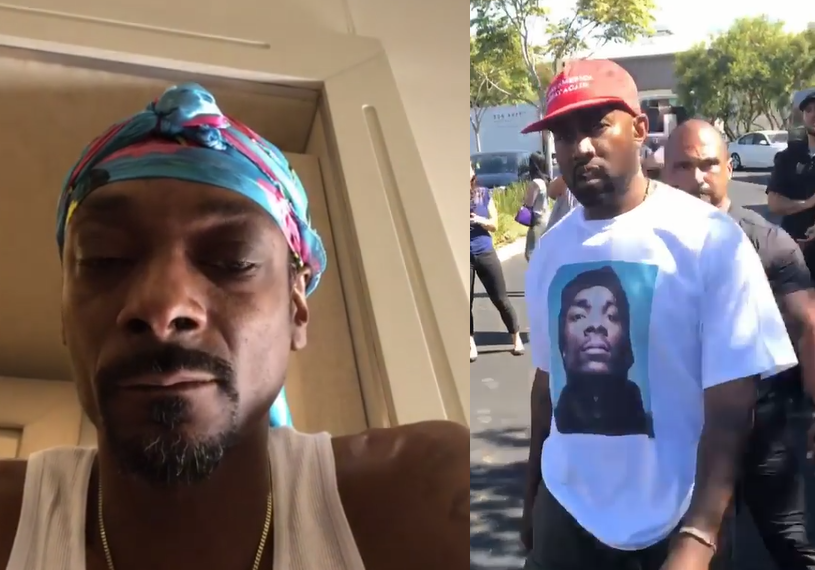 Snoop Dogg has been at the forefront of celebrities who have condemned Kanye West for his very public support of Donald Trump.
Snoop took to Instagram and called him an 'Uncle Tom' on a picture that showed the rapper in his MAGA hat.
'Make ya music great again n***a,' Snoop wrote in one comment, before adding: 'Uncle Tom. A** n***a'.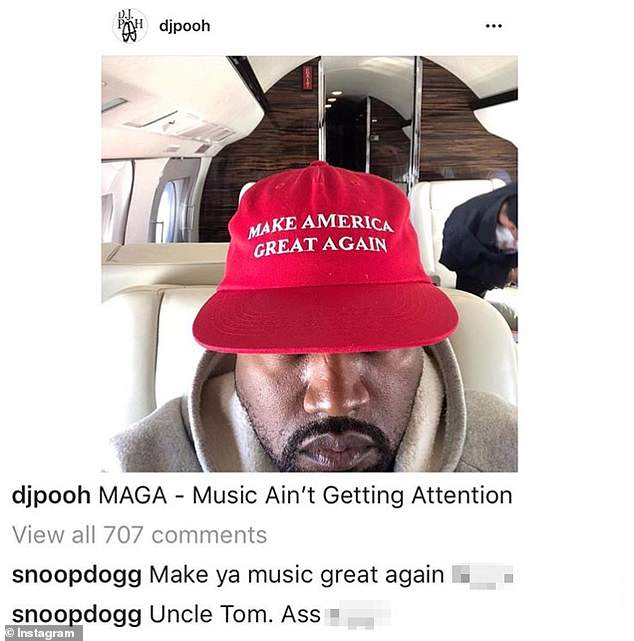 Snoop's Instagram comments came shortly after West went on a highly-publicized pro-Trump tirade following his final musical performance on Saturday's SNL episode.  
And in April Snoop took a swipe at West's relationship with Kim Kardashian, writing in an Instagram post:
'The evolution of Jay-Z and Kanye show how influential your wife can be to your life.'

While he's had harsh words for West in the past, by Monday it already appeared as if Snoop had forgiven him.
The hip hop mogul posted a video, which appeared to be from this week, that showed West sporting a T-shirt with Snoop's face on it while wearing his MAGA hat.
'Forgiveness is everything,' Snoop wrote in the caption.