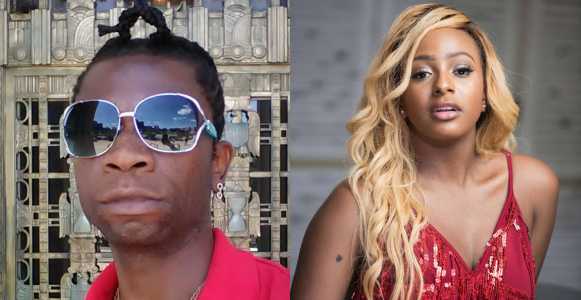 DJ Cuppy seems to be the current rave of the moment for self acclaimed musician, Speed Darlington  as he keeps stalking her for a collaboration.
The singer proved he his willing to do anything for the superstar, DJ cuppy by taking his time to learn the correct pronunciation of her name.
Speedy says he and DJ Cuppy would make a perfect couple while painting a weird romantic picture saying "even if she doesn't smoke, she could roll it for me while we ride, baby come lets do the damn fix".
Sharing the below video on his IG page, he wrote;
@cuppymusic I will pay for your 3 days accommodation. You pay for the studio time + my pocket. @ andrishsleek I hope you understand. You was & still is taking too long.