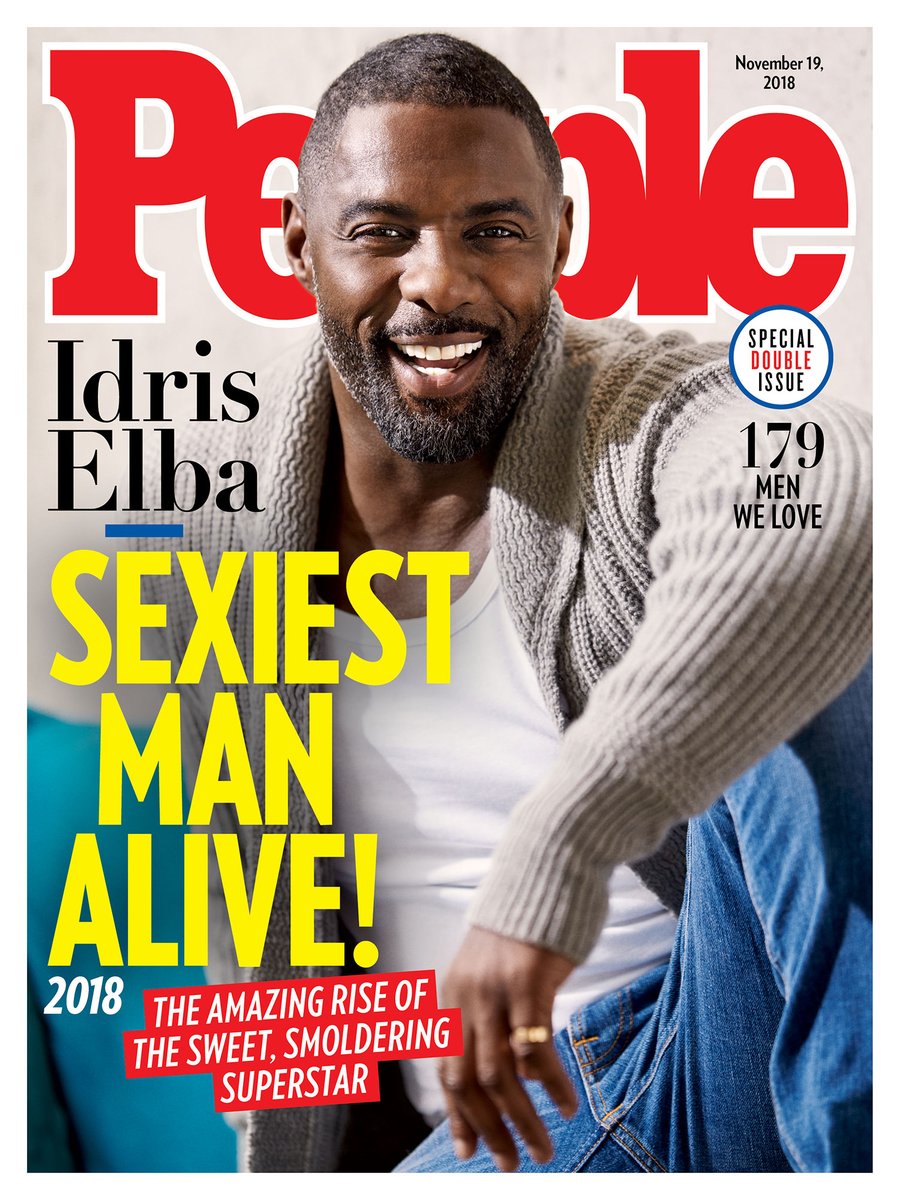 Hollywood Actor and DJ Idris Elba has been crowned by People Magazine as the 2018 Sexiest Man Alive.
When he first heard the news, he said:
I was like, Come on, no way. Really?. Looked in the mirror, I checked myself out. I was like, Yeah, you are kind of sexy today. But to be honest, it was just a nice feeling. It was a nice surprise an ego boost for sure.
Speaking to the magazine. the actor says he went through a very awkward stage in life:
I was very tall and skinny. And my name was Idrissa Akuna Elba, okay? I got picked on a little bit. But as soon as I could grow a moustache, I was the coolest kid on the block. Grew a moustache, had some muscles, bonkers.
The actor who is the middle of planning his wedding to his fiance Sabrina Dhowre says the happiest moment of his life was:
Being witness to the birth of my children is the biggest and best thing ever. I'm super doting, big hugs, kisses, lots of love-yous. I'm sure my daughter is like, 'All right Dad, chill out' My son is still at that age where he loves a cuddle.