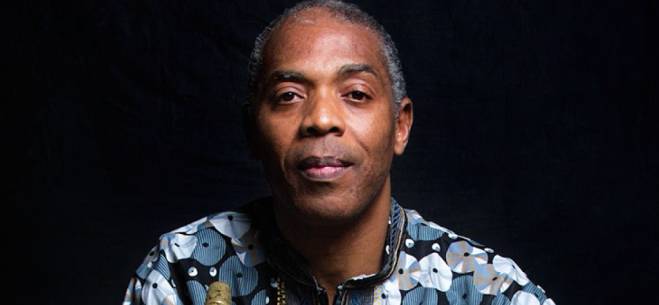 Afrobeat legend, Femi Kuti speaks about death recently, revealing hiw he wants to die, while saying confidently that he's not scared of death.
While speaking about his new album, 'One People, One World', at an event on Saturday, the 56-year-old also made known that he hasn't listened to any music aside his since year 2000.
The event, held at the Sheraton Hotel in Ikeja, Lagos, was the listening party for his 10th studio album.
Kuti said:
"I think it will inspire people, the title of the album says it. We have to understand that we are one people.
"The day I die, I want to die with a smile. I am 56 now, I am not afraid because I know it will eventually come."
The son of Fela Kuti also reiterated his stance on not actively listening to music in almost two decades.
Explaining the reason behind his so-called music abstinence, Kuti said he yearns "to be original" and does not want to be influenced by other sounds.
He said:
"I have not listened to music since 2000. Of course, when you go to the mall or visit places, you hear music here and there but I never go out of my way to listen to music.
"In the beginning, it was my father who got me listening to music but I read a Miles Davis book, where he said, 'I wanted to be original,' so I stopped listening to music."
His son, Made Kuti, recently joined his Positive Force band as a bassist after the musician who formerly played the role absconded during a show in the US.